2 new documentaries from Disneynature on Disney+
Category:
Television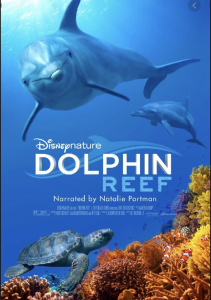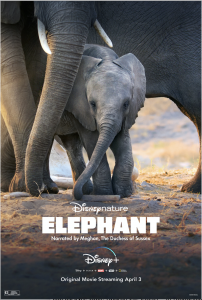 Disney+ has two new documentaries from Disneynature. On land and under the sea, these films explain and explore two very different areas of the planet.
Dolphin Reef takes viewers under the sea with Echo, a young bottlenose dolphin learning how to grow up. This fun little fellow would rather chase others than learn lessons from his devoted mother. She wants him to learn how to get food for himself and stop relying on her. But Echo takes a while to understand just how important it is for him to learn to take care of himself. After all, he has to take on his own responsibilities sooner or later.
Not only does this film look at the lives of Pacific bottlenose dolphins, it also shows the relationships that thrive under water. There is a young humpback whale who, along with his mother, must find a way to survive when the Orcas decide that little Fluke looks like a tasty meal. There are turtles, parrotfish, and others that take care of each other and the important coral reefs that are necessary for underwater life.
This is a delightful undersea film narrated by Natalie Portman.
Elephant is the second Disneynature film to drop on Disney+ on April 3. It follows a herd of elephants as they travel from the delta through the Kalahari Desert, like they do every year. The matriarch Gaia leads them. Gaia's sister Shani and her young son Jomo are respected in the group, and even though Jomo loves to run around chasing other animals, the herd will not leave anyone behind.
The journey includes their desperate search for water and food along the way. The dust and heat are treacherous, but these amazing animals have taken this journey for millennia.
Note for sensitive viewers: one elephant does die, however it is from old age and not from being hunted. Meghan Markle narrates this film.
So, with Jomo and Echo, viewers see how young animals learn from their elders and discover what is expected of them as they continue their circle of life.
Both Elephant and Dolphin Reef premiere April 3, 2020 on Disney+.
About the Author
Francine Brokaw has been covering all aspects of the entertainment industry for over 25 years. She also writes about products and travel. She has been published in national and international newspapers and magazines as well as Internet websites. She has written her own book, Beyond the Red Carpet The World of Entertainment Journalists, from Sourced Media Books, is the entertainment correspondent for Good Day Orange County, and has her own TV show, Beyond the Red Carpet, on Village Television in Orange County. Follow her on Twitter.