Apple TV+ 'Home' – A timely and welcoming oasis amid this current apocalyptic hellscape
Category:
Television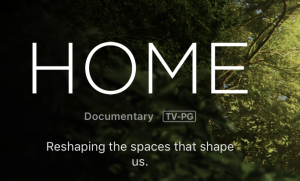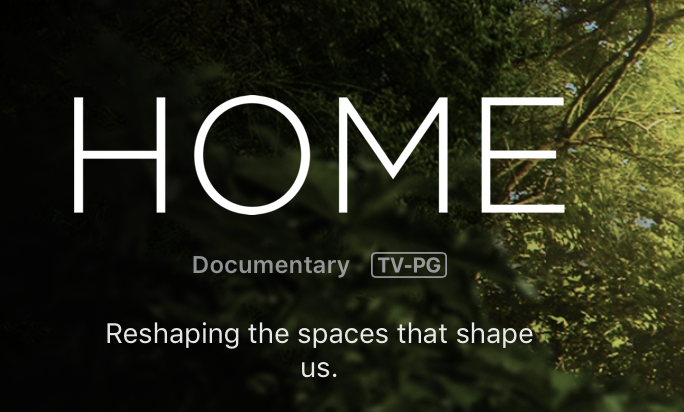 I used to have a sanctuary, but all hell broke loose when a clan of crooks moved into my adjoining unit over three years ago. 'Danger, Will Robinson!' warned my trusted BS detector at first sight. There hasn't been a single moment of peace since then, but this pandemic induced a domestic pressure cooker situation and has given them a license to kill. Nobody pays attention to them any longer except for me! Stir-crazed rug rats stomp around every inch of their unit as well as our tiny backyard. Since none of them know how to deal with any difficulties or challenges, the whole clan resorts to throwing temper tantrums day and night. I'm talking about the kind of people who will take a mile if you give an inch; even incarceration couldn't keep them on the straight and narrow. Imagine my terror!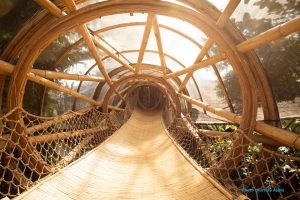 My escape has always been to immerse myself into somebody else's world, namely, TV shows. As a big fan of HGTV's Extreme Homes and You Live in What? that features homeowners who had thought outside the box to create one-of-a-kind living spaces, I jumped at the opportunity to make my getaway to the Apple TV+ original docuseries Home, scheduled to debut on April 17, 2020.
How would you like to live in a house that can heal and give you hope? "Naturhus" in Sweden, a green house built by Anders Solvarm, just does that. I want that house! Right now! How about an awe-striking bamboo house? Elora Hardy, a trailblazing young woman born in Canada, builds bamboo houses to express her gratitude to Bali, where she calls her "home." She does what the bamboo wants to do. Isn't that something?
All nine episodes touch, impress, and inspire you in a different way; each episode delves into the minds of the people who dreamt and built them. Surprisingly, some of them are not architects by trade. They are visionaries with boundary-pushing imaginations and out-of-the-box solutions with a tremendous amount of patience, thoughtfulness, and perseverance. Their innovative houses are an extension or an expression of their beliefs, life philosophy (environmental and ecological sustainability of the planet to name one), and most of all, unconventional interpretation of a sanctuary. Needless to say, all of these world's most innovative homes have special connections to nature; one invites nature in, the other communes with it, and yet another impacts it in a very spiritual way. In other words, they all spoke to my heart and soul.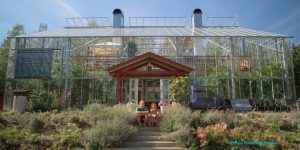 The docuseries Home provides a timely emotional/mental oasis for the weary and restless amid this apocalyptic hellscape. I felt like I've just got a shot in the arm with a huge dose of hope! Home is also a much-needed visual pep talk to think outside the box and redefine/rethink your place in the world. Now how many TV shows can do all that?
Home premieres on Apple TV+ streaming service on April 17, 2020.
About the Author
Meg Mimura is a TV critic who actually watches shows zealously in search of thought-provoking and paradigm shifting human drama worth our precious time. She is a member of Television Critics Association. Follow her on Twitter.