Clips from DreamWorks 'Dragons Rescue Riders' on Netflix
Category:
Sneak Peeks & Trailers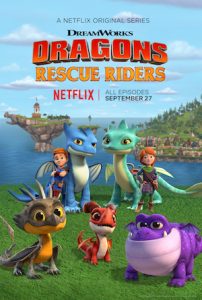 This is absolutely adorable. Check out the clips from the new episodes of DreamWorks Dragon Rescue Riders on Netflix!
DreamWorks Animation's exciting new preschool series Dragons Rescue Riders hatches today with all 14 episode of the show's first season now available to Netflix members worldwide. The CG animated comedy adventure marks a brand new chapter in DreamWorks Animation's Academy® Award-nominated and Golden Globe®-winning How to Train Your Dragon franchise.