Crescent Lake at Walt Disney World is a unique area
Category:
Travel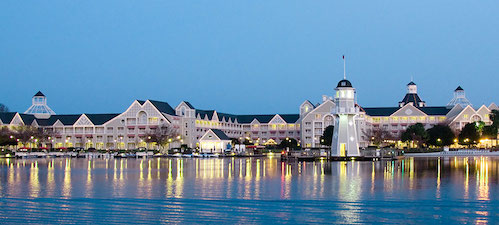 There are several lakes on the Walt Disney World property and Crescent Lake is just one. This is a unique location connecting three popular WDW resorts with EPCOT and Disney Hollywood Studios.


The Yacht Club resort is a magical place to stay. It's situated next to the Beach Club resort and directly across the lake from the Boardwalk resort. Boat service is offered from one side of the lake to the other, so it's easy for guests to visit the different resorts and take advantage of the various restaurants and fun associated with each specific resort. They are all built with the old charm of the spirit of coastal resort living and harken back to the days of summers spent at ocean side communities.
What also makes these three WDW resorts special is their proximity to both EPCOT and Disney Hollywood Studio. Both of these theme parks are accessible via the waterway (although at the time we were there the boat to Disney Hollywood was under construction to reinforce the bridges), and they can easily be accessed via short walks. The walk to EPCOT from the resorts is an easy one and takes a mere 20 minutes. You'll enter EPCOT in the back in the International Gateway, not far from Great Britain. It's an easy walk – actually a restful stroll – from the Yacht Club (or Beach Club or Boardwalk) to EPCOT.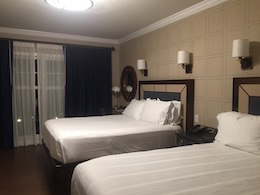 Walking to Disney Hollywood Studios is a bit farther, so if you prefer to take the boat, that might be a good idea. After all, once you enter the park, there is still a lot of walking to do to see all the attractions and take advantage of everything there is inside the theme park.
Of course, to access any other area of WDW, each resort offers complimentary bus service so traveling to The Magic Kingdom from the Yacht Club Resort is no big deal. Simply catch the appropriate bus and leave the driving to them.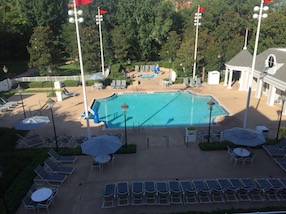 There are new resorts being built at WDW as well as the Skyliner that will soon connect several resorts with various parks. There is always construction and new and improved – as well as helpful – things coming to Walt Disney World. It never stops growing and every time guests visit, there is always something new to see and explore.
This time Toy Story Land opened in Disney Hollywood Studios (a short distance from Crescent Lake resorts). Next will be Star Wars, the Skyliner, and new resorts with more fun from the amazing Imagineers.
If your main goal is to experience EPCOT and Disney Hollywood Studios, consider one of the three resorts on Crescent Lake for easy access to the two theme parks.
About the Author
Roy Brokaw writes about interesting things to do and places to see. He is also an accomplished travel photographer.