Darren Star's new romcom 'Emily in Paris' is a picture-perfect escape from the dreary realities of life
Category:
Television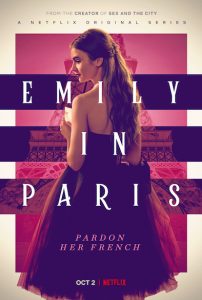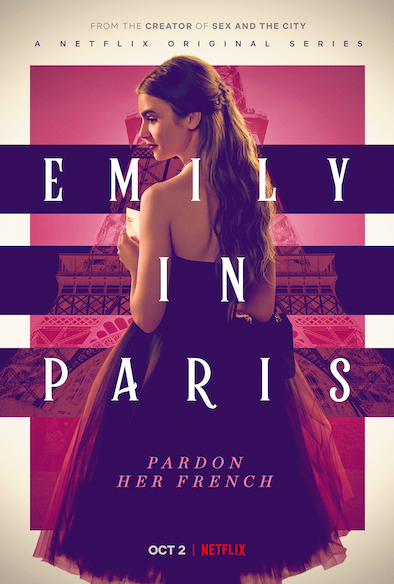 Emily in Paris, created/written/executive produced by Sex and the City's Darren Star, follows the professional and personal adventures of Emily Cooper (Lilly Collins). When her company acquires Savoir Paris, a luxury brand marketing agency, Emily is sent to be the American eyes and ears to the transition, specifically to revamp their lackluster social media strategy. She hits the ground running, but not so fast! She runs smack into the French resistance; they are not about to take this ambitious Midwestern millennial lying down. They fight tooth and nail every step of the way to protect their precious Gallic mindset and spirit.
Sylvie (Phillippine Leroy Beaulieu), Emily's boss, simply dismisses her as a "here today, gone tomorrow invader" into her old guard club. Emily is not only the 21st century "Ugly American" but also a threat to luxury defined by sophistication, taste, privacy, discretion, and mystery that Sylvie is determined to safeguard. It is telling that a younger client had left the agency because it's an expensive dinosaur.
Undaunted by little knowledge of the language and culture, Emily charges headlong like a Dior-wearing bull in a china shop. She is also accused of being a morality/prude police when she makes a big stink about the workplace sexual harassment and a dicey TV ad that could be construed as sexist in the #MeToo era.
Emily slowly but surely charms some of the old guards frozen in the past. She challenges convention and finds new and better ways of doing things. That's what millenials do.  But not everything Emily encounters in this illogical culture can be explained by her go-to "lost in translation" excuse. If she gets her head out of the digital sand, maybe, just maybe, she might find herself involved in ways she never imagined before.
With cinematic and culinary razzle-dazzle in the City of Light, we can all live vicariously through Emily's adventures and misadventures in pre-COVID Paris. It definitely made me crave the good old days when we were free to get gussied up and walk along the Seine under a starry sky. Shoot! Now I have to add Paris to my bucket list!
Emily in Paris is now streaming on Netflix.
About the Author
Meg Mimura is a TV critic who actually watches shows zealously in search of thought-provoking and paradigm shifting human drama worth our precious time. She is a member of Television Critics Association. Follow her on Twitter.