'Diana: In Her Own Words' on Nat Geo
Category:
Television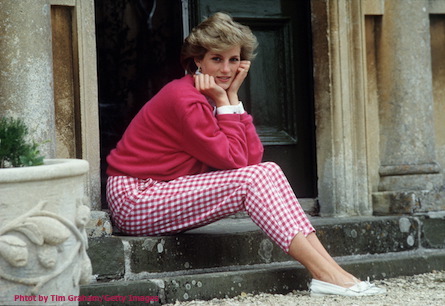 This month marks the 20th anniversary of the death of Princess Diana. There are a number of films and documentaries filling the screens as the world remembers the woman who changed the monarchy. "Diana: In Her Own Words" tells Diana's story in her own words in her own voice.
These tape recordings were done for author Andrew Morton whose book detailed the princess' troubled life. Listening to her describe her inner turmoil is heart wrenching. She suffered emotional and physical pain. And, according to her, she never received any support from her husband, sisters, or the royal family.
Diana details her bulimia and her husband's relationship with Camilla, his present wife. She also discusses her psychological problems dealing with the onslaught of the press, which ultimately led to her untimely death.
We have all heard about these incidents yet listening to Diana talk candidly about them is chilling and gives viewers a more up-close-and-personal account of her life. Because Diana herself tells the incidents, when the film is over viewers will have the feeling of having had a personal encounter with the late princess. She openly describes what she felt were her duties, her feelings, her expectations, and her problems.
Speaking openly about her bulimia, she acknowledges that that was the symptom of her troubled marriage not, as she says the queen thought, the reason for the trouble in her marriage. She also talks about her attempts at suicide and injuring herself. All the while, Diana knows she had been suffering greatly yet needed comfort that never came.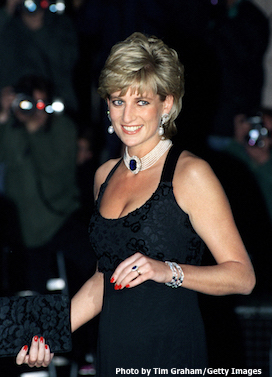 She felt more comfortable in her own skin after her divorce, although she was still the subject of the paparazzi, to her dismay.
When she was asked if she wanted to change the dynamics of the monarchy for her son William who will inherit the throne, she states that she has been doing that already. The impact she had on the royal family will be lasting. She also admits that she changed Charles' view of the monarchy as well. Her upbringing of her children was different than any other royal household, and this is part of her legacy.
"Diana: In Her Own Words" is a fascinating film to experience. It will have an emotional effect on viewers. It is a window into her life, her ups and downs, her thoughts, and most importantly, her soul. The documentary premiers Monday, August 14, 2017 on National Geographic Channel.
About the Author
Francine Brokaw has been covering all aspects of the entertainment industry for over 20 years. She also writes about products and travel. She has been published in national and international newspapers and magazines as well as Internet websites. She has written her own book, Beyond the Red Carpet The World of Entertainment Journalists, from Sourced Media Books.
Follow her on Twitter