'Fisherman's Friends' is a heartwarming and musical experience
Category:
Movies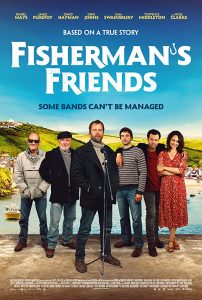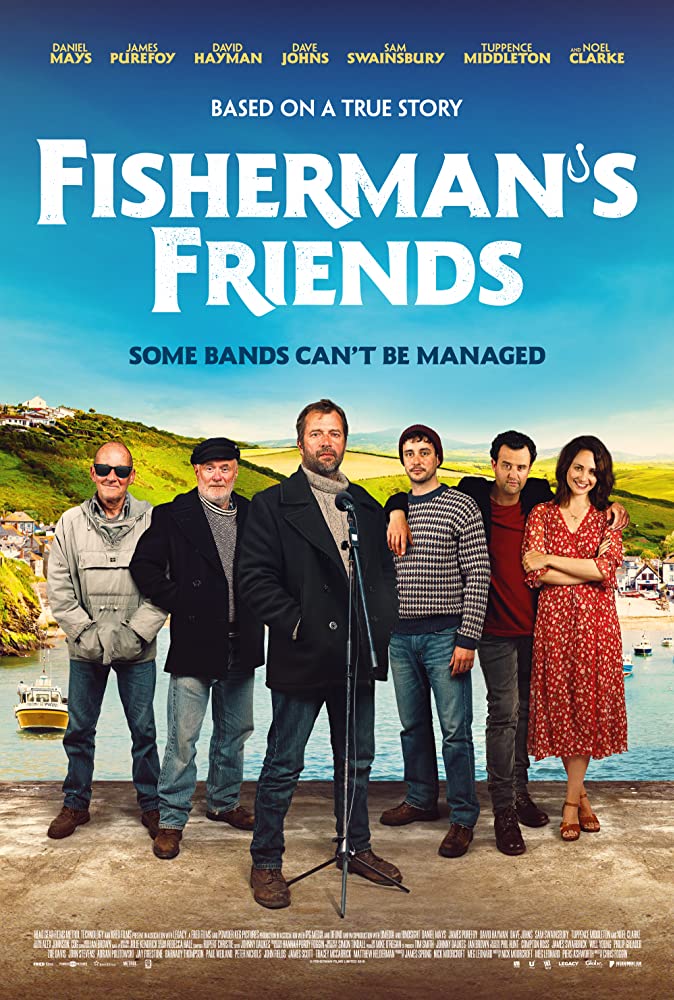 When viewers first start viewing the film Fisherman's Friends, they will not get the full extent of this entertaining film. It starts out with a group of high-powered music executives from London on vacation in Cornwall. These city folks are rude, snobby, and not likeable. It's not until they leave one of their party in the fishing village when things get interesting and delightful.
Danny (Daniel Mays) is left behind in the village by his friends as a joke after they instruct him to sign a group of fishermen who have their own singing group. They return to London and Danny stays in Cornwall. Not knowing this is a joke, Danny takes the assignment seriously. And not only that, he believes in the group. He intends on making them a hit in the music business. They sing sea shanty songs, a genre that is missing in today's music culture but one that deserves a place. They are part of history and Danny believes in them. The songs are peppered in the film and are fun and mostly uplifting, and the ten singers are also entertaining as they deal with their jobs and the prospect of a singing career as well.
What Danny does not count on is that he falls in love with the town, the people, and the lifestyle in the village. Everyone looks out for each other. It is completely the opposite of his life in London. He starts to unwind and join in the community. In the beginning he is there for business, but it quickly becomes personal. The people and the town get under his skin and the songs are a joy to listen to as well as sing.
As Danny becomes part of the village, his life in London falls apart. But that does not bother him as much as he thinks it will. This little village in Cornwall has given him something London couldn't. He now feels a sense of family, community, and home.
The movie is based on a true story and Fisherman's Friends is a hit folk singing group in the UK. It is truly an enjoyable and heartwarming film. Fisherman's Friends is rated PG-13 for some strong language, and suggestive references. It will be released On Demand and Digital July 24, 2020.
About the Author
Francine Brokaw has been covering all aspects of the entertainment industry for over 25 years. She also writes about products and travel. She has been published in national and international newspapers and magazines as well as Internet websites. She has written her own book, Beyond the Red Carpet The World of Entertainment Journalists, from Sourced Media Books, is the entertainment correspondent for Good Day Orange County, and has her own TV show, Beyond the Red Carpet, on Village Television in Orange County. Follow her on Twitter.