History Channel Commemorates the 50th Anniversary of JFK's Assassination
Category:
Television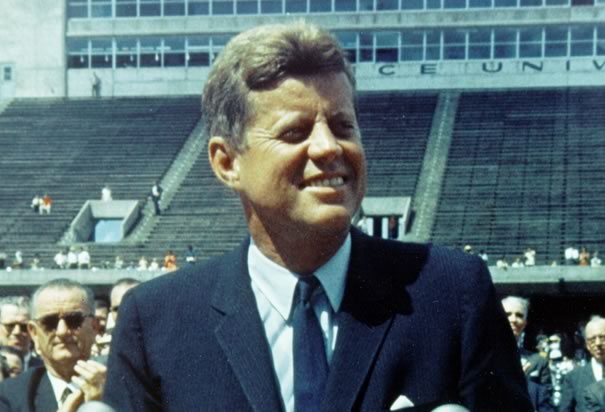 November 22, 2013 will mark the 50th anniversary of the assassination of President Kennedy. On that night History Channel will air two new documentaries.
JFK Assassination: The Definitive Guide
"A single day can change the course of history." November 22, 1963 was one of those days. Even though it has been 50 years, most Americans do not think the truth about that day has been released, or might not even be known. There are hundreds of conspiracy theories and because of the many things that happened before, during, and after the shooting, the theories have gained credibility. For instance, 71% of those interviewed in an extensive poll of Americans from every state do not believe Lee Harvey Oswald acted alone. 61% do not believe he was the lone gunman. 67% think the government acted suspiciously. 82% think Oswald's claim of being "a patsy" is true.
After any major event there are theories that sprout up. This documentary examines several of the conspiracy theories and talks to everyday Americans and experts about them. Today there are 311 specific theories about Dallas 1963. The majority of those polled believe the mob was behind the assassination. Some believe it was the CIA and others think it was the Soviets. No matter what you think, it's interesting to see how Americans responded to the poll.
JFK Assassination: The Definitive Guide will air Friday, November 22, 2013 at 8 pm ET on History Channel.
Lee Harvey Oswald: 48 Hours to Live
Immediately following the JFK special, History Channel will air Lee Harvey Oswald: 48 Hours to Live. This documentary traces the last two days of Oswald's life, hour by hour, and in many instances, minute by minute.
Who was this strange little man and how did he act and react? Because he was killed not long after JFK, Oswald never had the chance to tell his side of the story, other than to say he was "a patsy."
Both of these new History Channel specials add a different perspective to the events of November 22, 1963.
About the Author
Francine Brokaw has been covering all aspects of the entertainment business for 20 years. She also writes about technology and has been a travel writer for the past 12 years. She has been published in national and international newspapers and magazines as well as Internet websites. She has written her own book, Beyond the Red Carpet: The World of Entertainment Journalists, from Sourced Media Books.
Follow her on Twitter
Like her on Facebook