'I Am Woman' is a fun and entertaining biopic of Helen Reddy
Category:
Movies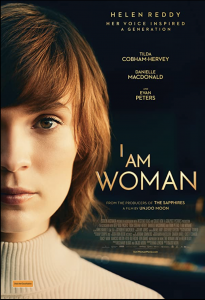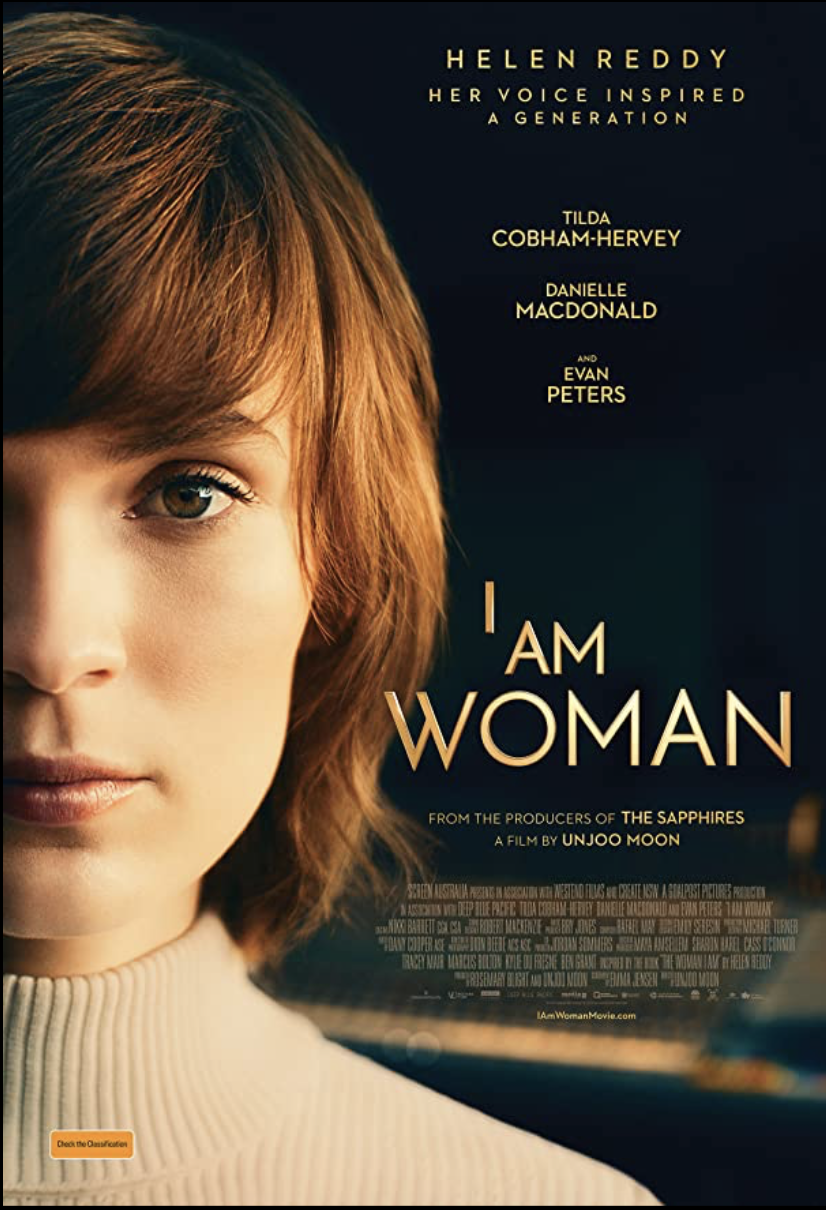 I Am Woman is an entertaining biopic of singer Helen Reddy. Tilda Cobham-Hervey does a remarkable job portraying the singer who inspired women around the world with her song "I Am Woman."
The Australian-born Reddy relocated to New York where she became best friends with rock journalist Lillian Roxon (Danielle Macdonald). Reddy then met talent manager Jeff Wald (Evan Peters) who became her husband and her own manager. They soon relocate to California where he insists Helen's career will take off. The problem is, it really doesn't. He is more concerned with his other clients and soon faces the wrath of his wife. With her encouragement, they push to get her songs recorded and on the air.
It doesn't take a long time before Helen is the favorite female singer in the country. Her songs include "Delta Dawn," "Angie Baby," "Leave Me Alone," "Ain't No Way To Treat a Lady," "I Don't Know How to Love Him," "Candle on the Water," "You and Me Against the World," and so many others that provided the soundtrack for the 1970s. And of course, "I Am Woman" is now the anthem for International Women's Day and other events for and about women's equality.
To say this film is inspiring is an understatement. However young women of today might not know much about this woman who gave the women of the 70s a shot in the arm. Once viewers see this film, they will find it difficult to get the tunes and the lyrics out of their heads. Don't be surprised if you keep singing the songs days after watching the film. They are catchy tunes with interesting lyrics. And perhaps, if you don't already have Helen Reddy in your CD library, you will want to go shopping after watching the movie.
Helen Reddy was and is a woman of passion, conviction and courage. She would not be pushed aside for the current "male" groups of the day. She knew she had a message for listeners, both male and female. And she knew she had the voice to bring these wonderful songs to the people. It just took some imagination, dedication, and a lot of hard work. Thank God she had all of those qualities.
I Am Woman will be in theaters and on demand September 11, 2020.
About the Author
Francine Brokaw has been covering all aspects of the entertainment industry for over 25 years. She also writes about products and travel. She has been published in national and international newspapers and magazines as well as Internet websites. She has written her own book, Beyond the Red Carpet The World of Entertainment Journalists, from Sourced Media Books, is the entertainment correspondent for Good Day Orange County, and has her own TV show, Beyond the Red Carpet, on Village Television in Orange County.