"In My Dreams" CD GIVEAWAY
Category:
Giveaways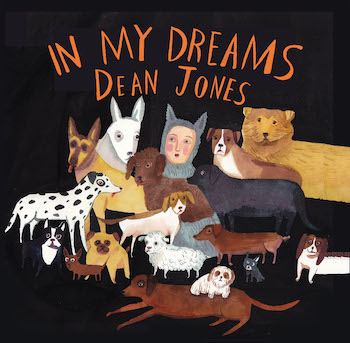 This summer, find a companion to reverie with Dean Jones. His new album of 13 new original songs, In My Dreams, leads listeners on a stream-of-consciousness journey full of humor and hopefulness. The unique sound of In My Dreams melds various genres, from pop to calypso, to jazz, to funky folk. Jones sings and performs all of the instrumentation. This is a fun and whimsical CD that will have everyone smiling.
Like musical essays, the songs on In My Dreams raise questions and spark an alternative perspective on everyday subjects like pets, fruits, babies and people watching. The songs employ wit and syncopation to ponder important questions like "Do You Talk to Yourself?" Or, "Have You Ever Been Real?" Or, "What Kind of Fruit" would you like to be?
Dean Jones is known for his work as leader of Dog on Fleas. For more information about Dean Jones and his upcoming performances, visit his website.
We have some copies of this CD to giveaway.
To be eligible to win a copy of In My Dreams, email us at [email protected] with "In My Dreams Giveaway" in the title. Please supply your name, address, phone number and email address (so we can let you know if you are a winner).
The deadline for this giveaway is July 15, 2016.