Jack Ryan: Shadow Recruit Movie Review
Category:
Movies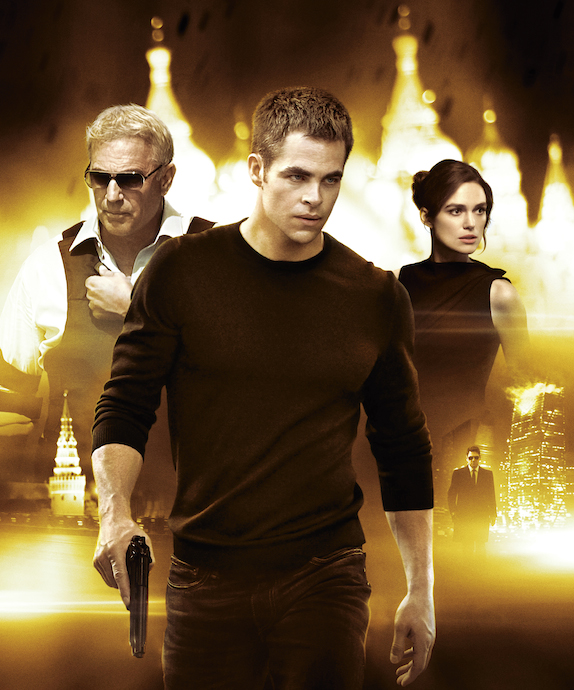 Jack Ryan is to Tom Clancy what James Bond is to Ian Fleming – an iconic character. Over the years Jack Ryan has been played by Harrison Ford (Clear and Present Danger in 1994 and Patriot Games in 1992), Alec Baldwin in The Hunt for Red October in 1990, and Ben Affleck in The Sum of All Fears in 2002). Chris Pine takes on the role in Jack Ryan: Shadow Recruit, the story of how Ryan became a CIA operative.
Unlike much of James Bond's history with gadgets, Jack Ryan relies on his intelligence. He's very smart. After being injured in a military helicopter crash, he was recruited by the CIA as an analyst. His area of expertise is economics, so when he discovers something that could bring down the United States, things get a little chaotic. Ryan travels to Russia to uncover the exact plot that will destabilize the American economy and bring down the country. He also discovers a simultaneous plan to bomb somewhere in the U.S. But where?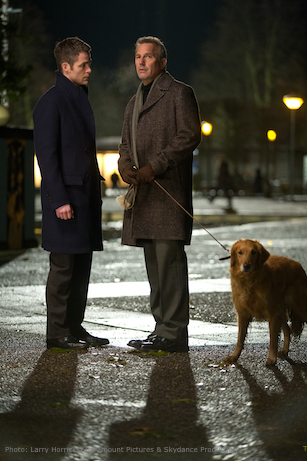 While in Russia he turns from an analyst to an operative as his life is put in danger. His cunning combined with his marine training help him through his first operation.
Kevin Costner plays Thomas Harper, Jack Ryan's handler and the CIA agent who recruited him in the first place. Costner adds some great levity to the dangerous plot and serves as a bold and entertaining partner to Pine's serious character. As Ryan and Harper maneuver their way through the streets of Moscow and the imminent dangers, Ryan's fiancé Cathy (Keira Knightley) arrives to surprise him. Cathy is unaware of Ryan's real job. She thinks he is merely an economic analyst for a company. Cathy's in for a shock when she finds herself in the middle of a potentially catastrophic situation. While her life is put in danger, Ryan and Harper, along with their team, must decode the actual plot and uncover the target city to save the country. Cathy proves her worth as a loyal and competent partner to Jack when she volunteers to help their plan.
The film is both intense – especially the ending – and a little lighthearted, which is a combination that makes the 106 minutes fly by quickly. It's an entertaining movie that adds greatly to the Jack Ryan franchise. Tom Clancy passed away last year, but his characters live on. And he has many more stories with not only Jack Ryan, but also Jack Ryan, Jr. We will have to see whether they are turned into films in the future.
In the meantime, audiences will enjoy this new Jack Ryan movie and the performances by Chris Pine, Kevin Costner, Keira Knightley, and Kenneth Branagh who plays the Russian calling the shots of the terrorist plan. Jack Ryan: Shadow Recruit is rated PG-13 for sequences of violence and intense action, and brief strong language.
About the Author
Francine Brokaw has been covering all aspects of the entertainment business for 20 years. She also writes about technology and has been a travel writer for the past 12 years. She has been published in national and international newspapers and magazines as well as Internet websites. She has written her own book, Beyond the Red Carpet: The World of Entertainment Journalists, from Sourced Media Books.
Follow her on Twitter
Like her on Facebook