'Jumping out of the frying pan into the fire' has to stop! 'The Affair' final season returns on Showtime
Category:
Television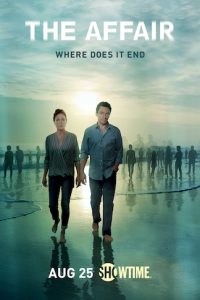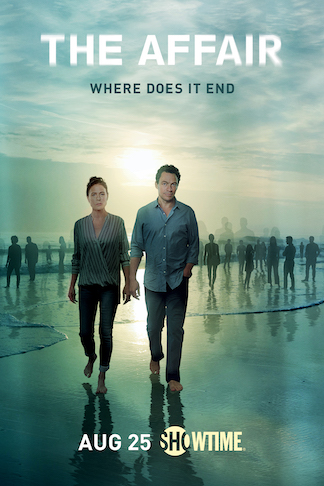 For four seasons, The Affair examined the aftermath of Noah's (Dominic West) affair with Alison (Ruth Wilson) and the ripple effects felt among their spouses, Helen (Maura Tierney) and Cole (Joshua Jackson), respectively, and families. In Season 4, the members of the star-crossed quartet were all involved in new relationships, yet it was business as usual in the new normal. In Episode 406, however, a few hostile therapy sessions, earthquakes, sunny days, and – voilà! -enlightenment out of the blue. Abruptly transformed Helen gave Alison insight into how not to fall victim to a self-fulfilling prophecy. Noah and Helen commiserated for their losses (some kind of bereavement fellowship?) and seemed to have reconciled with each other in the finale episode. And Helen's mysterious smirk in the very last scene – as if it were the series finale…Not so fast!
The Affair's fifth and final season once again finds Noah and Helen trying to control everything from Whitney's (Julia Goldani Telles) upcoming wedding to Helen's tryst with a movie star Sasha Mann (Claes Bang). The show promises to reveal the characters finding out "how everything does really fall apart in the end, but somewhere in that wreckage, the seeds of change finally sprout."
The final season also adds a P.O.V. of thirty-something Joanie (Anna Paquin), Alison and Cole's daughter, in a series of flashforwards jumping roughly 20 years ahead. Don't be alarmed when you see Joanie all grown up with existential crisis looming darkly above her. In order to avoid her husband and two daughters, she takes on a coastal engineering project in Montauk wanting to find out what really happened to her mother.
Last season, Alison finally realized that healing doesn't just happen; you have to make it happen by changing your role and narrative. She was about to break the vicious cycle when her life was taken. On the other hand, Cole went on a walkabout and found out he did not want to give up on Alison. To his (and my) regret, he didn't get to confess his undying love for her! Although they are much younger than Noah and Helen, they were on the verge of or a few steps into self-discovery. Their traumatic past informed them to explore their emotional baggage bleeding over into a new relationship. I also think they knew something has to be done. If you don't have a vision however vague it might be, you're stuck in what you know. And the only thing you know is what you've already seen and experienced growing up.
On the other hand, Noah and Helen float through life aimlessly. I don't know what Helen wants out of her privileged and entitled life. I don't have a clue what she wants to be when she grows up. The poor little rich girl saw a therapist right after she moved to Los Angeles, but she insisted she had put the past behind her and was in total denial of her own baggage and demons. Healing, forgiveness, and enlightenment are the last thing on her mind. If you've forgiven each other and are happy with yourself, you won't engage in the dumper-dumpee drama. This brings back to my astonishment when Helen gave guidance to distraught Alison; stop being a victim, change the narrative, play a different character, and start thinking differently before it's too late. Did Helen express her feelings of guilt and self-condemnation because she hadn't carried out any advice given to her? Or was she just parroting what the New Age therapist had told her?
Noah, of course, suffers from arrested psychological development, specifically due to the traumatic mother-son relationship in his adolescence. He assisted in his mother's suicide, remember? His question to his therapist "can a cheater be a great accomplished man at the same time?" is very telling. Noah is a narcissistic, insecure man-child! He could be a misogynist as well. Since neither of them examined their past, they are their circumstances. They both ran away from unbearable parents. Noah found a way to achieve an upper-class lifestyle he had craved all his life. The "it girl" Helen married a 'safe choice'; the ultimate salt into Noah's wound. In other words, their lives have been one 'jumping out of the frying pan into the fire' after another. Their lifelong habit has to stop!
Socrates preached that if we refuse to question ourselves and the world, we will act without reason because we cannot distinguish between good actions and bad actions. The good life is one in which we make both ourselves and those around us happier and better off, but the only way to pursue that life is to sit still, learn to feel, dig deep, and find out what we inherited from our parents. It's a lot of hard work, but without self-knowledge, you're doomed to repeat what you know.
The Affair returns Sunday, August 25, 2019 on Showtime one last time.
About the Author
Meg Mimura is a TV critic who actually watches shows zealously in search of thought-provoking and paradigm shifting human drama worth our precious time. She is a member of Television Critics Association. Follow her on Twitter.