'Killing Eve' Season 3 returns on April 12 for totally bored adults during the coronavirus stay-at-home order
Category:
Television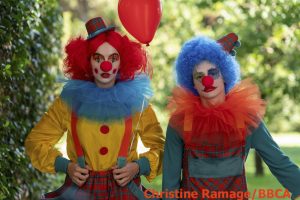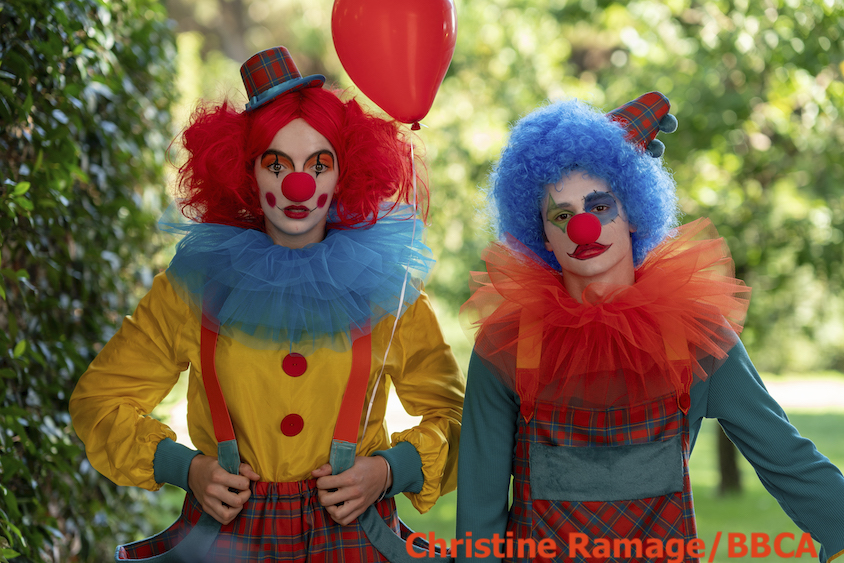 There seems to be a consensus that this pandemic crisis demonstrates interconnectedness like nothing else. Really? Every time I hear "We are all in this together!" from for-profit organizations, it makes me wonder if it is just a self-aggrandizing lip service to fill airtime with.
Actions speak louder than words. Sarah Barnett, president of AMC Networks Entertainment Group, is stepping up to rescue the cooped up and totally bored adults. She has moved up the season premiere of Killing Eve from April 26 to April 12. She made the decision "knowing how adored this series is and how keen people are for great content right now."
In a nutshell, Killing Eve is a dark spy thriller depicting an intricate yet bizarre love-hate relationship between a ruthless assassin and a MI5 security officer and its deadly ripple effects on their loved ones.
Eve Polastri (Sandra Oh) is a MI5 security officer, but totally bored with her desk-bound job and mundane married life. She is secretly into profiling psychopaths and desperately in need of adrenaline rush, she's set her heart on becoming a spy! When she suspects a female psychopath is responsible for the recent high-profile murders across Europe, Carolyn Martens (Fiona Shaw), head of the Russia Section of MI6, comes to her rescue and tasks Eve with tracking this attention-seeking assassin.
Villanelle (Jodie Comer) is a mercurial, talented assassin who relishes fashion-forward and gourmet lifestyle her job affords her. She enjoys getting into character to complete her assignments, but most of all watching her targets taking their last breath. When Villanelle and Eve meet, a fascination for each other is palpable. Against her husband's numerous plea, chasing Villanelle fuels Eve's inquisitive nature to explore her own dark side. In the first season, this epic game of cat and mouse ended in Paris when Eve stabbed Villanelle!
The second season showed us that given a common enemy, Eve and Villanelle could indeed work together. However, Villanelle tricked Eve to ax her then-handler and that was exactly the moment Eve realized that she had been only curious and fascinated by the danger Villanelle had represented. Neither could she turn into Villanelle nor was she in love with her. It climaxed with Villanelle shooting Eve. Message? "If I cannot have her, nobody will!"
The third season of Killing Eve picks up six months after last season's cliffhanger in Rome. Still nursing her bullet wound as well as her hurt and pride, Eve camouflages herself with dreary routine of working and living. Sure, everybody tells her to move on, but Eve prefers the very British way of gunny sacking her guilt, grief, resentment, disappointment, and fear. Unfortunately, more death and destruction follow Eve this season. Is she going to finally find out what kind of person she is capable of being?
Heartbroken, Villanelle tries hard to move up in the world. She's in the process of becoming a keeper for The Twelve, a shadow organization her present and former handlers work for. However, she quickly finds out that she is not fit for the managerial position.
Carolyn is reprimanded for the debacle in Rome and her future at MI6 seems to be bleak. She doesn't know what to do with herself; work is the only escape from her stoical existence.
The upcoming season follows the three women with three distinctively different obsessions; Villanelle with control, Eve with curiosity, and Carolyn with workaholism in order to cope with emotional discomfort and feelings of inadequacy.
The eight-part Season 3 of Killing Eve returns to BBC America and AMC on April 12, 2020. This is a show for adults only.
About the Author
Meg Mimura is a TV critic who actually watches shows zealously in search of thought-provoking and paradigm shifting human drama worth our precious time. She is a member of Television Critics Association. Follow her on Twitter.