Kyle Chandler talks about Colonel Cathcart, 'A gift from the heavens' role, in 'Catch-22'
Category:
Television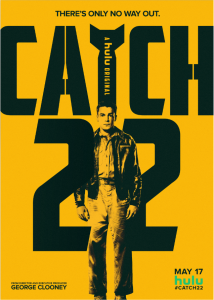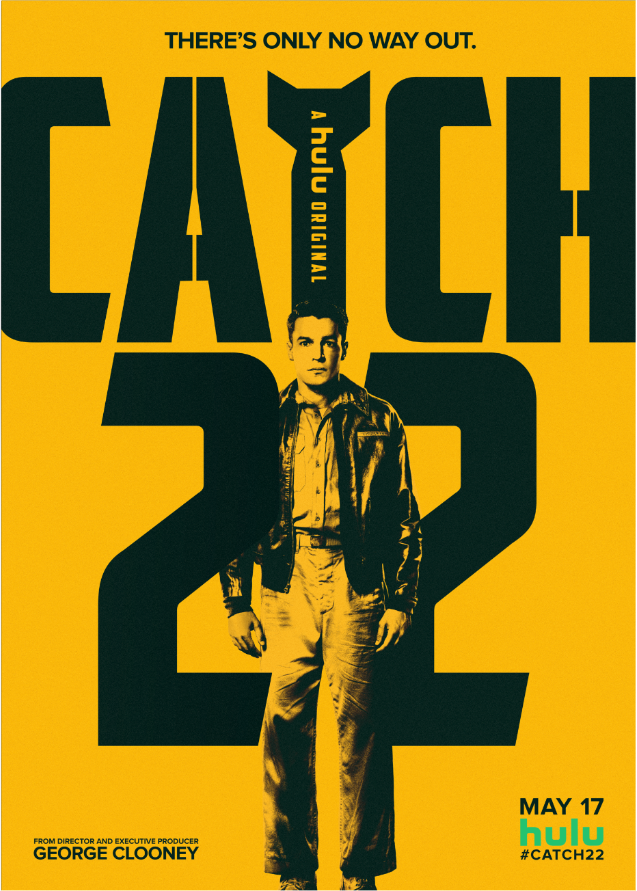 Even if you're not familiar with the 1961 satiric novel Catch-22 or the 1970 film, odds are the phrase has been in your vocabulary. Joseph Heller coined the term 'catch-22' to describe absurd bureaucratic constraints placed on soldiers in World War II. If you'd like to find out where the expression came from, George Clooney and Grant Heslov, actors/executive producers/directors, had made it possible for you. Unlike the chaotic kaleidoscopic madness of the book, Hulu's six-part limited series tells a linear story that makes it easy to follow emotional journeys of many characters from beginning to end.
John Yossarian (Christopher Abbott), aka YoYo, U.S. Army Air Forces B-25 bombardier, feels trapped in this inescapable and hopeless loop of 'catch-22.' In order to get out of combat duty, he may claim he's too crazy to fly, but if he's smart enough to try to take advantage of the insanity plea he would be perfectly fit to fly more missions. Despite the European Theatre winding down and the Germans retreating, Yossarian's commanding officer, Colonel Cathcart (Kyle Chandler) finds joy in raising his mission count time and time again. Yossarian's enemy is none other than Cathcart and the military bureaucrats who abuse their power for their own benefit and prevent him from going home in one piece. "I think his problem is that he's the only sane one, therefore he's the insane one," said Chandler in our phone interview. Being the only sane person in this insane universe can be very taxing and lonely. Yossarian spends a lot of time and energy railing against things he cannot control and boycotting 'unnecessary' flying missions through underhanded schemes.
"Cathcart wants to be a general and he loves the limelight. He's building the foundation to reach the top by throwing his men in a very impersonal way at the most difficult possible missions that the higher-ups can send them on. He's killing people! I'm Yossarian's biggest threat!" Chandler explained Cathcart's MO. He certainly is no Coach Taylor on Friday Night Lights, a previous role for Chandler. "That seems like a very heartless character, but I consider it a character who's locked in his reality so tightly that he's not being careless, he's not being heartless, that's what he believes to be true for what he needs."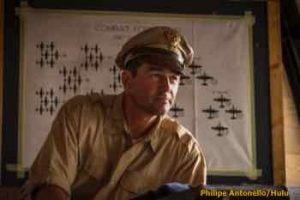 Chandler spoke with his friend Jeff Wells, a U.S. Army Captain, who found the book the funniest he's ever read. "It's interesting because a military person can see things in that book that a layman like myself, a civilian, cannot. So I get to understand a little bit of it from his perspective. I had that going on for me when I was working on who Cathcart was." Chandler also built a backstory for this challenging role. "When I started to build a backstory for the character, it dawned on me one day 'Oh, he came from a different reality! He didn't come from here.' I created in my mind his home and his front stoop that he was going to walk home to. His wife would come out the door and welcome home back from the war and he may have a couple of kids."
When the parade-obsessed General Scheisskopf (Clooney) and General Dreedle (Peter Guinness) from the European Headquarters show up for a ceremony, Cathcart's two worlds collide. "Scheisskopf comes and all of a sudden, Cathcart is not in charge any more. Dreedle comes and Scheisskopf is not in charge any more and Cathcart is pushed even further down. So the further he gets pushed down, the more he is getting pushed close to home, in my mind. For me as the actor I started seeing home, I started getting sense of 'Christ, this war is not gonna last forever.'" The reality kicks in. "Cathcart realizes, I think, at some point, 'My God! Where am I? What have I done?' You don't get to see its full fruition or anything but that's sort of where I was trying to go to give him some kind of a depth because he does such dastardly horrible things!" That's how Chandler found a little bit of soul and humanity in the egomaniacal Cathcart, which Clooney was initially set to play but decided to get Chandler involved instead.
Because Clooney and Heslov took time to dig deeper and fully develop Yossarian, I could totally relate to him from the get-go. For decades, I was confined and controlled by the institutions in the lemming-like conformist and chauvinistic society of Japan. Through 12 years of Catholic school, I kept asking 'why?' I couldn't be a thinking and questioning individual in a corporate environment until I moved to the U.S.! Too bad Yossarian does not get that opportunity to break free from the insane world. They say that if you can't beat them, join them, but it will definitely break your heart when you see Yossarian joining the institution when he finally loses his mind.
All six-episodes of Catch-22 will be available on Hulu on May 17, 2019.
About the Author
Meg Mimura is a TV critic who actually watches shows zealously in search of thought-provoking and paradigm shifting human drama worth our precious time. She is a member of Television Critics Association.