Matthew Perry Returns to TV
Category:
Television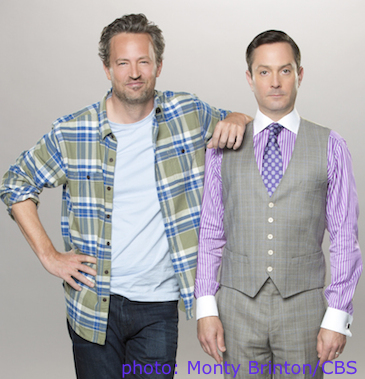 Let's face it. Matthew Perry will always be associated with the tremendous sitcom Friends and his character of Chandler Bing. That show ran for ten successful seasons. Since the show wrapped Matthew has not been idle, but has yet to find a show that is as popular or half as popular as the classic sitcom. But he hasn't given up and has high hopes for his new series. "I'm doing The Odd Couple because my attempt at being a movie star failed," Perry joked with journalists recently.
Legendary scribe Neil Simon whose play was subsequently turned into an award-winning 1968 movie starring Jack Lemmon and Walter Matthau originally wrote The Odd Couple. In 1970 Tony Randall and Jack Klugman brought the fictional duo to TV for a five-year long sitcom. There have been further incarnations featuring the OCD Felix Unger and the messy yet endearing Oscar Madison, and now Matthew Perry steps into the role of Oscar with Thomas Lennon as the ever-loveable and quirky Felix in the newest incarnation of the famous pair.
Now, with Perry executive producing the sitcom and starring as the slob Oscar Madison, he is back on TV with a series he hopes will run for several seasons. "There was a little bit of muscle memory," Perry admitted when asked about stepping back into another sitcom, "but you'd think after doing this for 25 years, or however long I've been doing it, I wouldn't sweat profusely if a joke didn't work, but I still do, and I still get nervous before shows."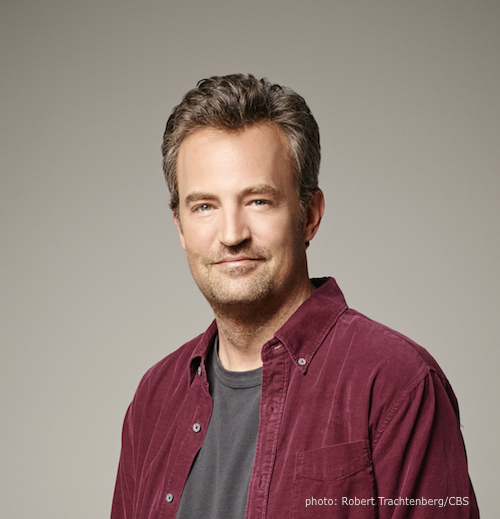 So just how did this show come about in the first place? Perry explained, "Well, the whole thing started, I was driving around in my car and it's really weird how this whole thing started. I thought it would be great to remake The Odd Couple. I had a cast in mind, a network in mind, and then found out that it was actually being developed at CBS, and so almost everything that I thought of in the car came true."
Most people would think Matthew Perry would be more of the Felix character, because that is closer to the Chandler character he created in Friends, but the actor admitted in real life he's more like the Oscar character. "It's been a dream come true to play Oscar Madison. I mean, it's big shoes to fill, but we're doing our own thing and playing it differently [from the other incarnations]."
On the set, "There's really an open atmosphere of creativity," he acknowledged. "If the craft service person comes up with a funny joke, it's in the show."
About the Author
Francine Brokaw has been covering all aspects of the entertainment business for 20 years. She also writes about technology and has been a travel writer for the past 12 years. She has been published in national and international newspapers and magazines as well as internet websites. She has written her own book, Beyond the Red Carpet The World of Entertainment Journalists, from Sourced Media Books.
Follow her on Twitter
Like her on Facebook
Time will tell whether Matthew Perry's Oscar Madison character will be as endearing to fans as Chandler Bing. But he is definitely giving it his all.
The Odd Couple premiers on CBS February 19, 2015.