Mission Blue on Netflix
Category:
Sneak Peeks & Trailers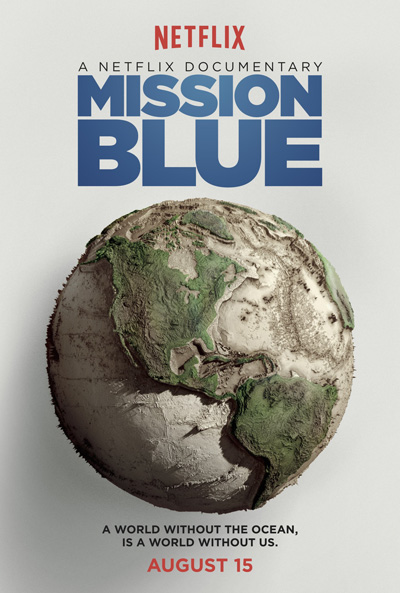 More than four years in the making, MISSION BLUE is legendary oceanographer Dr. Sylvia Earle's eye-opening wake-up call to save the ocean. Directed by Fisher Stevens ("The Cove") and Robert Nixon ("Gorillas in the Mist"), the film follows Dr. Earle on her global quest to protect the ocean — and the extraordinary marine life that call it home — from the powerful forces of pollution, overfishing and climate change. The film also sheds light on Sylvia's remarkable personal story and professional journey, from her earliest memories exploring the ocean as a young girl to her days leading daring undersea missions, offering insight on the sacrifices, difficulties and tough choices she faced along the way.
As a witness to oceanic and marine life change over the past 60 years, Sylvia is a steadfast warrior, leading the charge to restore the ocean to health before it's too late. And MISSION BLUE is her warning call.
As Sylvia says: "No ocean; no life. No ocean; no us."
Mission Blue premiers on Netflix August 15, 2014