Mr. Turner
Category:
Movies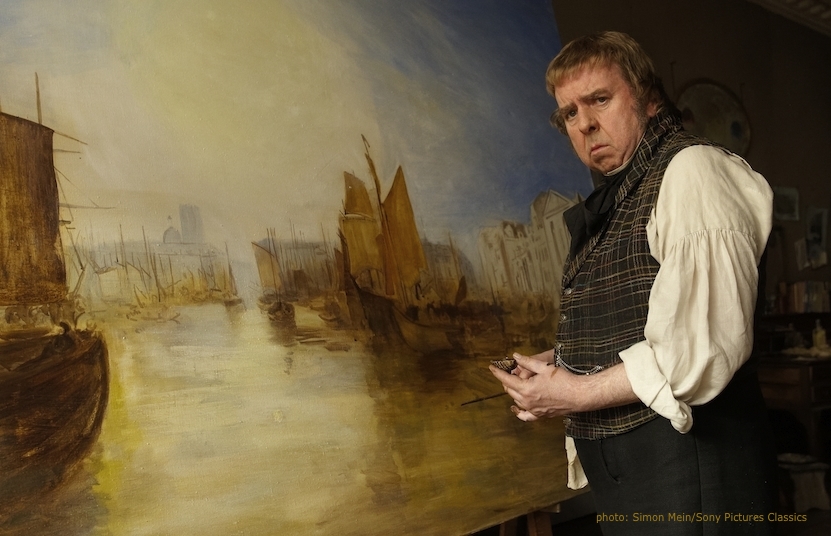 J.M.W. Turner was an acclaimed British painter. Mr. Turner is the story of the last 25 years of his life, starring Timothy Spall as the eccentric artist.
Turner lived from 1775 – 1851 and was thought to be among the most admired painters of the time. Joseph Mallord William Turner focused on painting landscapes in both oil and watercolors. The movie shows him as a man, and although some of his paintings are discussed, the film is more an exploration of his self than his work.
The man was strange, there is no doubt about that. J.M.W. Turner was a depressed and troubled man who fathered two daughters whom he rarely acknowledged. His housekeeper adored him, a feeling he didn't share however he did exploit sexually. His last mistress was his landlady in the seaside town of Chelsea during his many travels to capture landscapes in his work. Upon his death, his final words, supposedly, were "The sun is God." That should tell you about how strange he actually was. All of these aspects of the man are explored in this film. His dark, dismal persona is a little difficult to take along with his almost continual grunting.
According to the film's director Mike Leigh, "Mr. Turner is about the tensions and contrasts between this very mortal man and his timeless work, between his fragility and his strength." Leigh also said Turner "was a giant among artists, single-minded and uncompromising, extraordinarily prolific, revolutionary in his approach, consummate to his craft, clairvoyant in his vision. Yet Turner the man was eccentric, anarchic, vulnerable, imperfect, erratic and sometimes uncouth."
Timothy Spall won the Best Actor nod for his performance of the eccentric artist at the 2014 Cannes Film Festival. The movie runs 149 minutes and jumps from location to location in a somewhat erratic way, much life the man himself.
Mr. Turner opens December 19, 2014 and is rated R.
About the Author
Francine Brokaw has been covering all aspects of the entertainment business for 20 years. She also writes about technology and has been a travel writer for the past 12 years. She has been published in national and international newspapers and magazines as well as internet websites. She has written her own book, Beyond the Red Carpet The World of Entertainment Journalists, from Sourced Media Books.
Follow her on Twitter
Like her on Facebook