'Muppet Babies' returns to TV
Category:
Television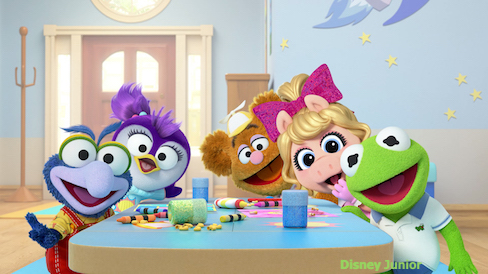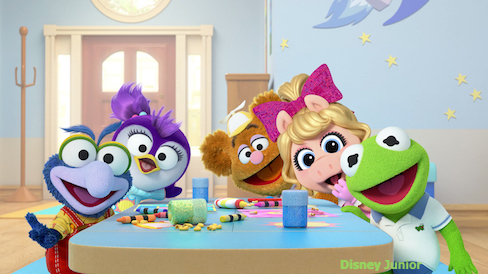 From 1984-1991 Muppet Babies entertained viewers young and old. Now the little guys are updated for a new generation. Muppet Babies returns to TV with CG animated characters for more Muppet fun!
The young gang (Kermit, Piggy, Animal, Fozzie, and Gonzo) is joined in the nursery by a new Muppet Baby, Summer Penguin. And periodically others will appear, including Statler and Waldorf, Bunsen and Beaker, Rowlf, Rizzo, and Dr. Teeth.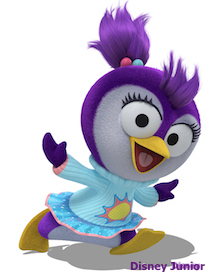 The new series will contain all the antics of the little guys as they make their way through the days in the nursery playroom and backyard, which has Kermit's bouncy pond, Piggy's dressing room, Gonzo's chicken coop, Fozzie's stage, Summer's art table, and the gang's treehouse. This combination of youngsters has a lot of fun together with all their activities and definitely their imaginations.
Each episode, via a rainbow, the kids are transported to a fantasy world, and every story is designed to familiarize viewers how they might solve problems with their imaginations.
Tony Award-winning singer Renee Elise Goldsberry performs the fun theme song.
The Muppet Babies will entrance a new generation and older viewers will also enjoy revisiting the beloved characters. Muppet Babies premieres Friday, March 23, 2018 on Disney Junior.
About the Author
Francine Brokaw has been covering all aspects of the entertainment industry for over 20 years. She also writes about products and travel. She has been published in national and international newspapers and magazines as well as Internet websites. She has written her own book, Beyond the Red Carpet The World of Entertainment Journalists, from Sourced Media Books.
Follow her on Twitter