Noah's Ark DVD GIVEAWAY
Category:
Giveaways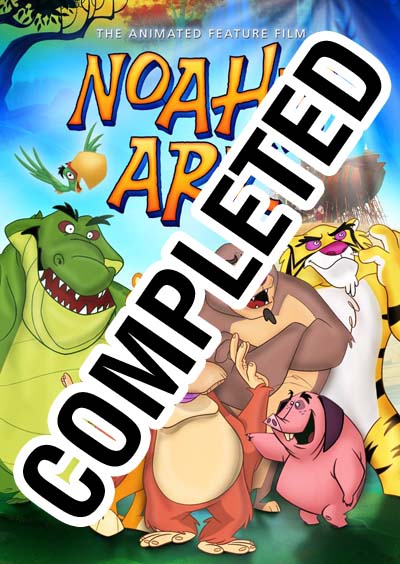 Take one Bible story, add some fun characters and great life lessons, and you have the animated movie Noah's Ark. From Award-winning filmmaker Juan Pablo Buscarini, this classic story is retold to delight young viewers.
Evil and greed has taken over civilization but there might be hope for humanity after all. Noah is a good man and is tasked with the job of building an ark and taking a pair of each species with him, along with his family, to wait out a giant flood. If he can keep everyone united, humankind will start anew. Otherwise, it will be the end of the world.
With humor (talking animals and God, who is trying to write a book about his civilization), and life lessons about being good, kind, and loving, Noah's Ark is a wonderful film for family viewing. It is not rated however it does contain cartoon violence and mild language.
We have ten (10) copies of this DVD to giveaway. To be eligible to win a copy of Noah's Ark, email us at [email protected] with "Noah Giveaway" in the title. Please supply your name, address, phone number and email address (so we can let you know if you are a winner).
The deadline for this giveaway is March 7, 2014.