'Peppa Pig: Sunny Vacation' DVD GIVEAWAY
Category:
Giveaways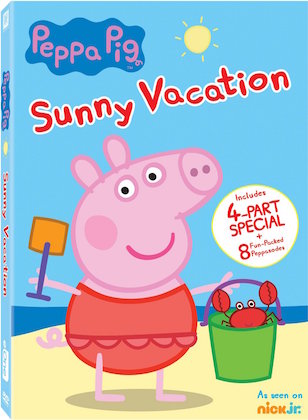 Celebrate the summer with Peppa, George, Mummy Pig and Daddy Pig on a Sunny Vacation abroad. Peppa is enjoying all of the sights and sounds of Italy, but she also can't wait to go home and see her friends!
Peppa Pig: Sunny Vacation on DVD is packed with excitement as Peppa and her family set off on their trip across Italy. Kids and parents alike will love the four-part sunny special with 8 additional super fun-filled Peppasodes!
We have some DVDs to giveaway.
To be eligible to win a copy of Peppa Pig: Sunny Vacation, email us at [email protected] with "Peppa Pig Giveaway" in the title. Please supply your name, address, phone number and email address (so we can let you know if you are a winner).
The deadline for this giveaway is August 15, 2016.