'Run this Town' is a gritty political story
Category:
Movies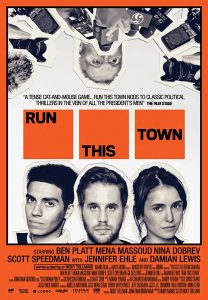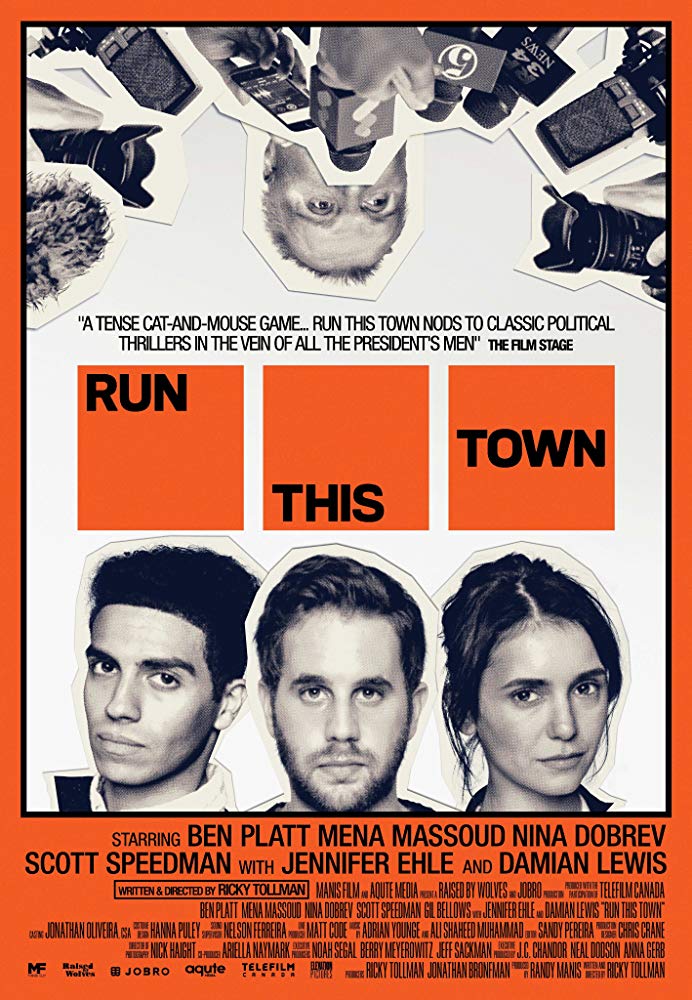 In this time of political scandals, the one that took Toronto by storm was that of Mayor Ford. The now-disgraced former mayor is not really the main focus of the film Run this Town. Instead it revolves around an aspiring journalist and the Mayor's aide who are each trying to further their respective careers.
Ben Platt is Bram, a young journalist who is eager to get his big break. He is tasked with writing lists for the newspaper, like the ten best hamburgers in the city, etc. But he is a good writer and knows if given the chance he could be a great journalist.
Mena Massoud is Kamal, the top aid to the mayor. He knows the mess the mayor is getting himself into, yet continues to do his job and even more than that.
When Bram comes across a story involving the flamboyant mayor, he wants to take it further. Is the mayor simply drunk at events or is it something more? Then another aid at City Hall, Ashley (Nina Dobrev), decides to confide in the journalist. Mayor Ford has continually made sexual comments and unwanted advances toward many people, and she feels enough is enough.
So, while Bram is breaking open the story with the assistance of the mayor's aids, the lives of these young people are altered.
Sex and drugs make for a good story, but when it involves the mayor of a large Canadian city, it is something that has to be told to the public. Unlike the movie All the President's Men, when Woodward and Bernstein (Robert Redford and Dustin Hoffman) broke the story about Nixon and his cronies, Run this Town is not as entertaining. Instead, it is grittier and darker.
This is a tense political story about young professionals trying to climb the ladder to success while at the same time exposing a terrible scandal causing the downfall of a mayor. 
Director Ricky Tollman said, "I grew up admiring groundbreaking filmmakers at a time when the filmmaking landscape, too, is shifting. There is endless content and it's all available everywhere we go. I can't browse through a Blockbuster anymore, though I wish I could. That was exciting. But that experience is over. My brother, on the other hand, dreamed of being a journalist like the ones he had read about. Of course, we overlapped with All the President's Men — here was a film that had a deep impact on the social conscious about two great journalists."
Run this Town is rated R for language and sexual references. It opens in theaters March 6, 2020.
About the Author
Francine Brokaw has been covering all aspects of the entertainment industry for over 25 years. She also writes about products and travel. She has been published in national and international newspapers and magazines as well as Internet websites. She has written her own book, Beyond the Red Carpet The World of Entertainment Journalists, from Sourced Media Books, is the entertainment correspondent for Good Day Orange County, and has her own TV show, Beyond the Red Carpet, on Village Television in Orange County. Follow her on Twitter.