'Stars Fell on Alabama' is a cute rom-com
Category:
Movies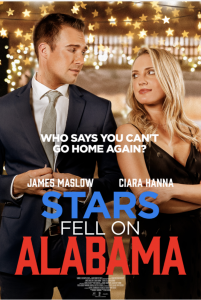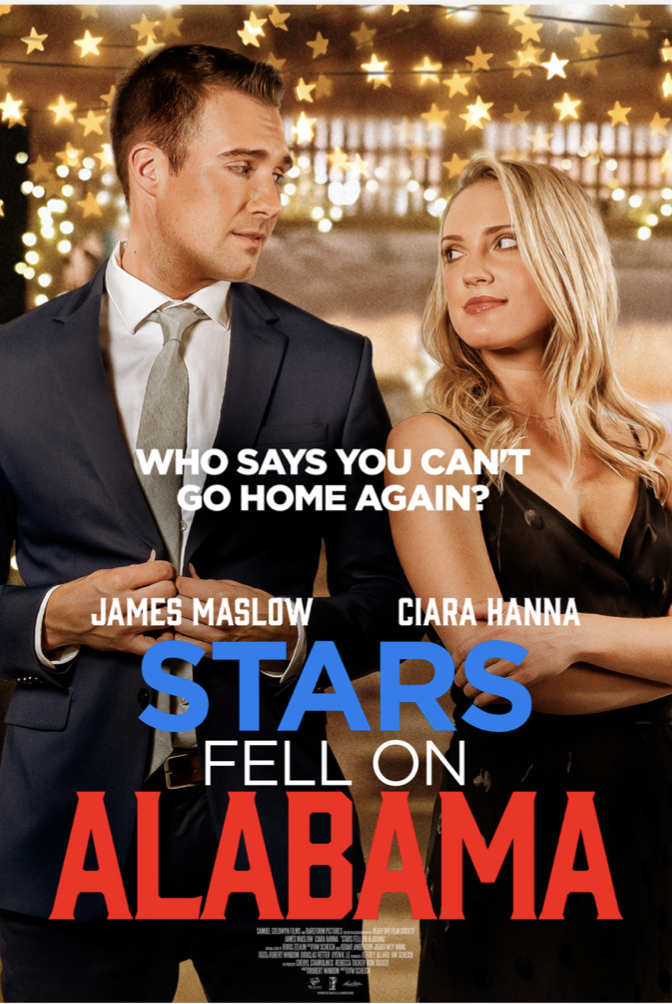 Stars Fell on Alabama is a fun romantic comedy about going home to find your future. It's a feel-good story for all ages.
Bryce (James Maslow) is a bright and successful Hollywood agent. He left his home in rural Alabama to follow his dream in Los Angeles. And he made it to the top. But there is one thing missing – someone to share it with.
Madison Belle (Ciara Hanna) is a Hollywood starlet on the rise. Bryce is her agent and on the verge of getting her a starring role in an upcoming feature film. Everything is looking up for both of these Hollywood professionals.
On a whim, and in a state of frustration, Bryce tells his friends in Willow Springs, Alabama that he is brining his girlfriend back for their high school 15th reunion. To seem like a big shot to the guys back home, he tells them she is Madison. This brings up several dilemmas for him. First, Bryce has a rule about not dating his clients. Second, he is not dating Madison. Third, in order to save face he has to convince her to come to Alabama with him for the weekend and pretend to be his girlfriend.
To his surprise, Madison agrees. She needs to get away from her former boyfriend and could really use a break. They leave LaLa land for Alabama. The town is head over heals about having a Hollywood star in their midst and accept this adorable woman with open arms. And Madison has the time of her life. She really enjoys herself.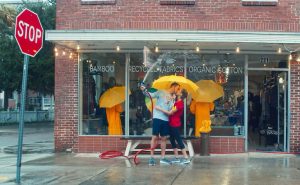 All is going well until her ex-boyfriend shows up and wheedles himself back into her life. Bryce finds himself getting jealous, and when he gets a little too chummy with one of his former girlfriends, Madison gets jealous. What is happening to them? Simply put, they are falling in love.
This is a fun story filled with some pretty cute characters. Johnny Mack plays Bryce's best friend David, a witty and adorable character to watch. The chemistry between Maslow and Hanna is spot on, making them a great on-screen couple. They are kind of like the Tom Hanks/Meg Ryan of the day.
Stars Fell on Alabama is rated PG-13 for some suggestive material. It is available beginning January 8, 2021.
About the Author
Francine Brokaw has been covering all aspects of the entertainment industry for over 25 years. She also writes about products and travel. She has been published in national and international newspapers and magazines as well as Internet websites. She has written her own book, Beyond the Red Carpet The World of Entertainment Journalists, from Sourced Media Books, is the entertainment correspondent for Good Day Orange County, and has her own TV show, Beyond the Red Carpet, on Village Television in Orange County. She is a longstanding member of the Los Angeles Press Club and the Television Critics Association and is accredited by the MPAA.