Stockholm, Pennsylvania to Premier on Lifetime
Category:
Television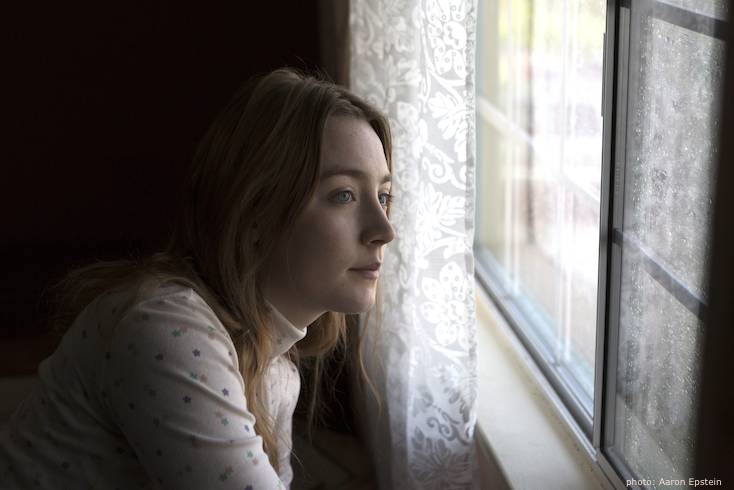 Award-winning actress Saoirse Ronan stars in Stockholm, Pennsylvania, a dramatic exploration of a young woman who was kidnapped as a child and is reunited with her parents. Cynthia Nixon plays the mother whose world was turned upside down seventeen years earlier when her daughter vanished.
Leia (Ronan) was abducted when she was four years old and held captive by Benjamin McKay (Jason Isaacs) who brainwashed her into thinking the world had been destroyed and he saved her. All she knew was that she was alone in a basement with no window on the outside world. McKay looked after her and she trusted him.
Then when she is suddenly reunited with the parents she doesn't remember, Leia struggles to adjust to a new life with a new home, new protectors, and new freedoms. She is not accustomed to going to a store or even going out of the house at all. It is completely foreign to her. It is as though she was placed on an alien planet. But her mother Marcy is overjoyed with having her daughter back and almost smothers the young woman with her overabundance of caution.
While Marcy is trying to get her daughter to trust her, Leia is reliving her life as a captive. Her thoughts continually return to McKay and everything she had known.
The stress and her devotion to regain the trust and love of her daughter causes stress for Marcy and her husband, putting their marriage in jeopardy. The strain is too much for Marcy who goes overboard with her protectiveness of Leia.
This is definitely a dramatic story and Ronan plays her part with melancholy and curiosity. Imagine being told after seventeen years that your whole life was a lie. Imagine being thrust into a world completely foreign with parents you didn't know you had. While many people would be overjoyed, the bond McKay created with his captive was so strong that the young woman cannot escape the feelings with which she grew up. She is stuck. She is now able to look out a window, and for the first time she sees and feels the falling rain. But her thoughts are still not free.
This is not a feel good movie. It is a look at how relationships affect who we are and what we think – especially about what it means to love someone. The Stockholm Syndrome experienced by many captives is front and center in this Lifetime movie.
Stockholm, Pennsylvania premiers Saturday, May 9, 2015.
About the Author
Francine Brokaw has been covering all aspects of the entertainment business for 20 years. She also writes about technology and has been a travel writer for the past 12 years. She has been published in national and international newspapers and magazines as well as internet websites. She has written her own book, Beyond the Red Carpet The World of Entertainment Journalists, from Sourced Media Books.
Follow her on Twitter
Like her on Facebook