Teenage Mutant Ninja Turtles - Giveaway
2-Disc Blu-Ray/Dvd Combo Pack With Digital Copy
Category:
Giveaways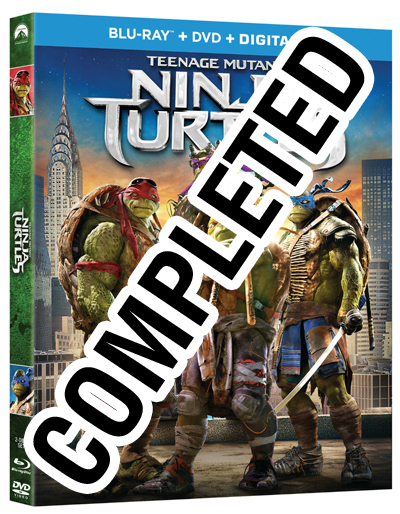 In this eye-popping reimagining of the legendary heroes in a half shell, New York is under attack by the sinister Shredder, but fearless leader Leonardo, brilliant and brainy Donatello, rough and rebellious Raphael and wild and crazy Michelangelo take to the streets to defend their home with the help of intrepid reporter April O'Neil (Megan Fox) and their brilliant sensei, Splinter.
Special Features (only available on Blu-ray):
Digital Reality
In Your Face! The Turtles in 3D
It Ain't Easy Being Green
Evolutionary Mash-Up
Turtle Rock
Extended Ending
"Shell Shocked" Music Video
Making of "Shell Shocked"
We have some combo packs to giveaway to a few lucky turtle lovers.
To be eligible to win a copy of Teenage Mutant Ninja Turtles Combo Pack, email us at [email protected] with "Turtles Giveaway" in the title. Please supply your name, address, phone number and email address (so we can let you know if you are a winner).
The deadline for this giveaway is December 9, 2014.