The Boxtrolls Contest
Category:
Movies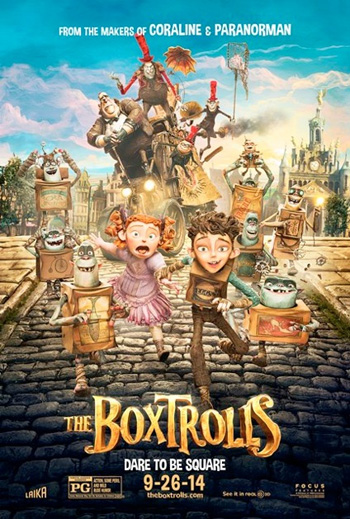 To celebrate this month's nationwide release of the family event movie The Boxtrolls, Focus Features has teamed with Amazon.com for the "Think Inside the Box" contest. The most original and creative Boxtroll costume made out of the distinctive Amazon.com box (or any unbranded cardboard box) will be determined by the contest judges and Amazon.com Facebook fans, with the winner receiving $3,000 in Amazon.com Gift Cards.
The contest, which runs through Friday, October 17th, invites participants to make a costume the way the Boxtrolls do – out of a box – and submit a photo via Amazon's Facebook page. A panel of judges will evaluate all submitted original costume creations inspired by the Boxtrolls themselves. The resulting finalists will then be put to a vote on the Amazon Facebook page, where fans will weigh in to select the lucky winner. Photos must be submitted by Friday, September 26th; voting takes place Monday, October 13th through Friday, October 17th. Contest details and a link to the rules can be found at www.amazon.com/boxtrolls.
Wearing boxes like turtles wear their shells, the Boxtrolls are kindhearted tinkerers who have used their imagination to build a home and community beneath the cobblestoned streets of the town of Cheesebridge. They are always making unique and creative costumes, using their imagination. Among the Boxtrolls friends – named after what was originally in the boxes they wear – are Fish, Shoe, and an 11-year-old boy named Eggs who thinks he's a Boxtroll.
The Boxtrolls will be released Friday, September 26, 2014. It's rated PG.
What are you waiting for? Start designing your Boxtroll costume. There isn't much time left!