'The Good Fight' returns with a vengeance to CBS All Access with 13 episodes
Category:
Television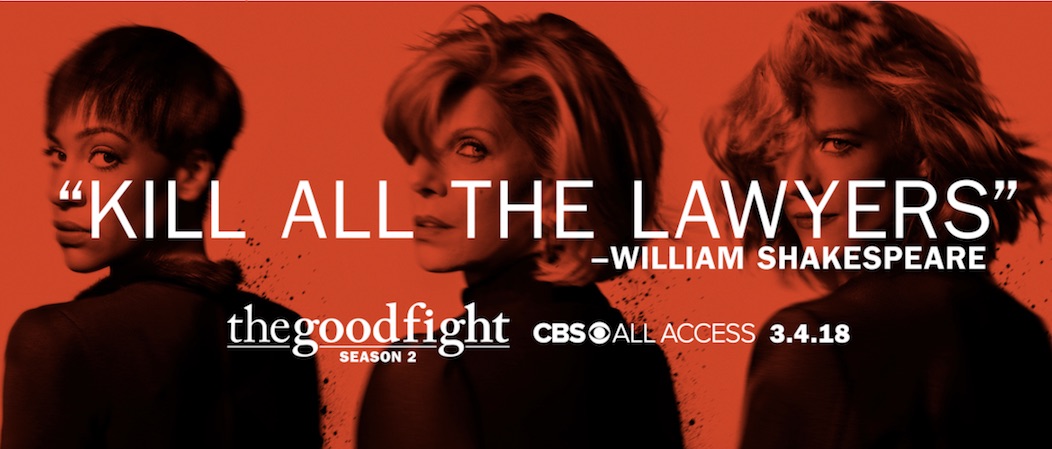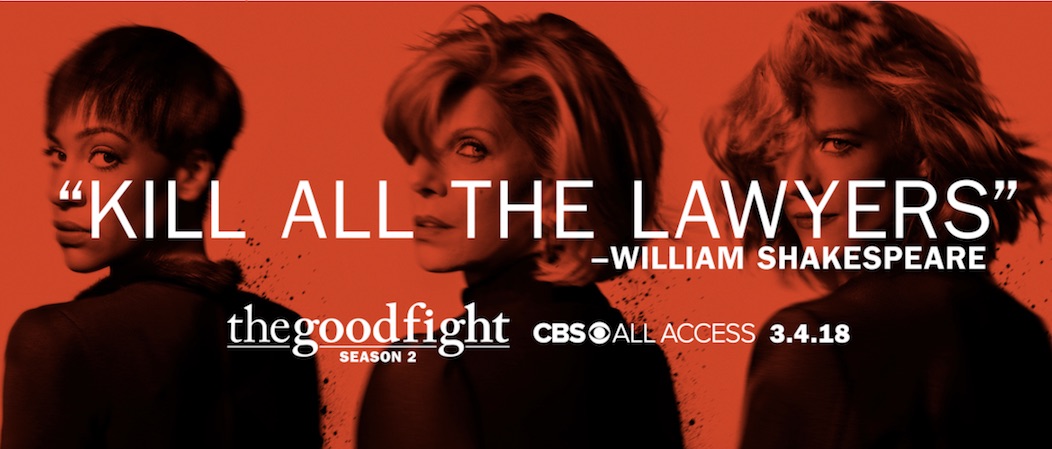 At Reddick, Boseman & Kolstad, Chicago's preeminent all African-American law firm, Lucca Quinn (Cush Jumbo), on the partner track, is busy trying to exonerate Maia Rindell (Rose Leslie) from her parents' Ponzi scheme. Boseman's 'diversity hire' and once confident power attorney Diane Lockhart (Christine Baranski), on the other hand, is utterly lost. Fellow Chicago lawyers are murdered left and right for overcharging. "Am I next?" she wonders. Can she survive this pandemonium? Outlive Trump? Liz Reddick-Lawrence (Audra McDonald), daughter of the late Carl Reddick (Louis Gossett Jr.) as well as ex-wife of Adrian Boseman (Delroy Lindo), manipulates her way into the firm as a new name partner. Liz is friendly enough and irrefutably against Trump, but Diane detects deceptions and manipulations, wondering if she is going to be pushed out again! Suspicion breeds phantoms.
The Good Fight Season 2 tackles the 'Trump-fatigued' stark raving mad Chicago, America's murder capitol. Death, destruction, disruption, and deception are everywhere and rampant. Nothing makes sense any more. Trust nobody. Mistrust everything. Disillusioned and paranoid, Diane describes her state of mind as 'the Dark Night of the Soul.' Just like the insane reality we have endured ever since Trump took office, 'you've got to be kidding me' moments and 'I can't believe this is happening' incidents are now daily occurrences. Diane has gone totally numb from shock, fear, and terror. How did we get here? My sentiments exactly!
After a narrow escape from a chemical attack, Diane reaches the point of no return and has fits of hysterics. Maybe microdosing mushrooms has something to do with her uncontrollable laughter, but it is somehow reassuring watching Diane, who had arrived and has no need to prove herself any longer, stumble through the remaining days of her career. The ultimate kicker is her insight into the secret to happiness in the looming Trumpocalypse. Insensitivity is the name of the game, folks. Now that's an Aha! moment, if you ask me.
The Good Fight Season 2 premieres Sunday, March 4, 2018 on CBS All Access.
About the Author
Meg Mimura is a TV critic who actually watches shows zealously in search of human drama worth watching. She is a member of Television Critics Association as well as Academy of Television Arts and Sciences.