'Whiskey Cavalier' - Modern version of 'Remington Steele'
Category:
Television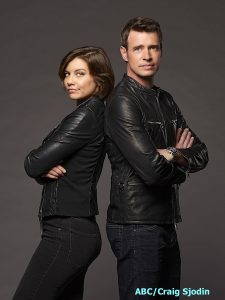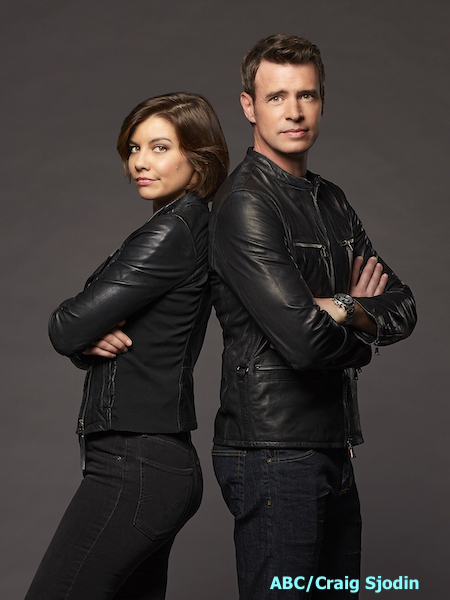 Since ABC's Scandal concluded with the most infuriating ending with only Jake Ballard (Scott Foley) behind bars while the other worst offenders went scot-free, I've been praying that Foley would make a spectacular comeback in some form or another. Consolation prize for Jake's unwarranted punishment or not, Foley will rise like a phoenix from the ashes this spring.

Whiskey Cavalier follows the adventures of tough but sensitive FBI special agent Will Chase (Foley), codename 'Whiskey Cavalier.' Still suffering from a recent breakup, the hopeless romantic who believes compassion makes the world go around meets formidable CIA operative Frankie Trowbridge (Lauren Cohan), codename 'Fiery Tribune.' Not looking for emotional attachment makes her a total user, but she does whatever it takes to accomplish her mission. Clearly opposites attract, but this isn't your typical will-they-or-won't-they story. An interagency team is formed to save the world from evildoers, but the contention between 'the button-down Boy Scout' and 'the trigger-happy cowgirl' is always who leads the team.

Based in Prague, the Czech Republic, Whiskey Cavalier travels to a number of European cities; it looks and sounds like James Bond movies minus a macho attitude. "I have a very strong belief that it's time to sort of reinvent that trope that is the leading man in an action series. This is something that I think is modern and more interesting, for me, at least. It's much more relatable to have a character like this than someone sort of stoic instead," explained Foley at the press conference held early February. 

Will is based on the show creator David Hemingson's CIA friend who saves the world, but calls him at 2 am confiding his pain and suffering of a breakup. Although I believe a secret agent who wears his heart on his sleeve would not last very long, I wholeheartedly embrace Foley's attempt to make a lighter show. In this doom and gloom political climate, I've been craving for a world I can escape to. The banter between 'Mr. Feelings' and 'Ms. Business as usual' reminded me of my all-time favorite detective show, Remington Steele (NBC 1982-87). So you can imagine my surprise when Foley concluded the press conference with this statement. "I wasn't interested in just doing an action show or a drama. I wanted to do a show that reminded me of the shows that I grew up watching, Remington Steele, Moonlighting, Hart to Hart, Simon & Simon. I miss those light one hour shows. And for me, I wouldn't be interested in doing this if the comedy wasn't there." Finally somebody shares my sentiment against doomsday downers!

Foley's got what it takes to make Whiskey Cavalier a modern version of Remington Steele with role reversal twist. This zestful, jet-setting series is certainly a rare gem these days. No psychoanalysis necessary. Just sit back and enjoy!

ABC airs a special sneak preview of Whiskey Cavalier on Oscar Sunday, February 24, in advance of the series premiere on Wednesday, February 27.

About the Author

Meg Mimura is a TV critic who actually watches shows zealously in search of thought-provoking and paradigm shifting human drama worth our precious time. She is a member of Television Critics Association.