'Write When You Get Work' – Movie Review
Category:
Movies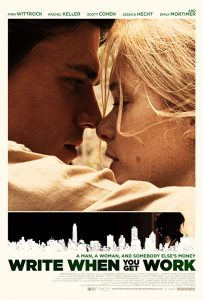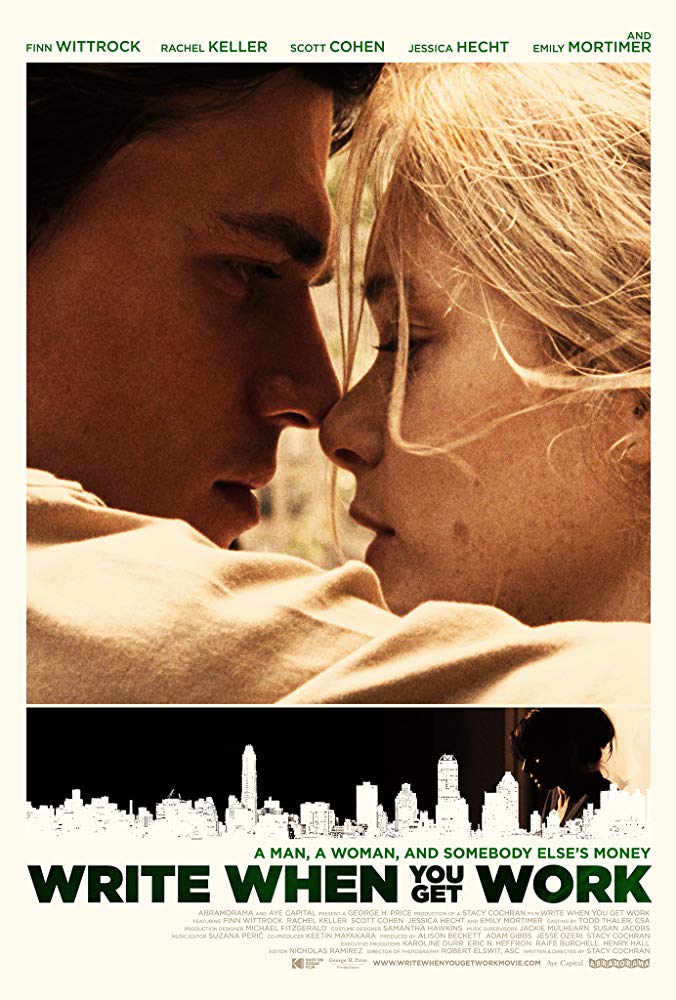 Emily Mortimer, Finn Wittrock, Rachel Keller, Scott Cohen, Jessica Hecht, and James Ransone star in this story of twists and turns. Write When you Get Workis a romantic drama with dark undertones.
Ruth and Jonny (Keller and Wittrock) were teenage lovers. They went their separate ways and the movie picks up twelve years later when Ruth is an assistant admissions officer in a privileged private girls school and Jonny is still skating between the two sides of the law and continuing his scams. When they reconnect Jonny is instantly infatuated with Ruth again and all his old feelings of love bubble to the surface.
Ruth is intent on keeping her job and living a lawful life, even though her past is riddled with petty crimes. When Jonny discovers where she works, he instantly concocts a new scheme to unload a rich family of their money. With the undertones of rich entitled people coming up against the working class, the film has a few funny parts, however it is more of a romantic drama than a romantic comedy.
The couple at the heart of Jonny's scheme/scam is Nan and Steven Noble (Mortimer and Ronsone). He is entangled in a legal investigation of his shady business and she is worried that if he is convicted all of their belongings, including her jewelry, will be confiscated by the government. Enter Jonny who has a plan to "help" them hide their possessions.
Ruth is on the outside of this plan and wonders what Jonny is up to. He is hanging around one of the mothers of a student and has to have an ulterior motive. But what is it?
The story brings up shades of The Sting and Bonnie and Clyde. As viewers follow the unfolding plot with its twists and turns, they will undoubtedly be rooting for Ruth, Nan, or Jonny. But who will come out of the scheme on top?
Write When You Get Work is a slow-moving, intricate story. According to Director Stacy Cochran, "the movie is a love story and portrait of New York, a city where people live and walk in unexpected combinations, in their own heads but together. The characters in the movie, Ruth and Jonny, and also Nan and Steven, have loved each other and lost each other. They crowd each other, taunt each other, and evolve toward each other in wavy lines."  The film runs 99 minutes but feels longer. It's not rated but is not for young audiences. It comes out December 7, 2018.
About the Author
Francine Brokaw has been covering all aspects of the entertainment industry for over 25 years. She also writes about products and travel. She has been published in national and international newspapers and magazines as well as Internet websites. She has written her own book, Beyond the Red Carpet The World of Entertainment Journalists, from Sourced Media Books, is the entertainment correspondent for Good Day Orange County, and has her own TV show, Beyond the Red Carpet, on Village Television in Orange County.
Follow her on Twitter