You go, girl! Diane Lockhart fights the 'Good Fight' in Season 3
Category:
Television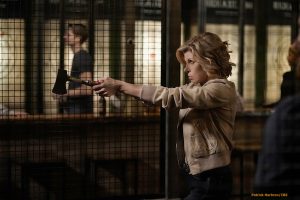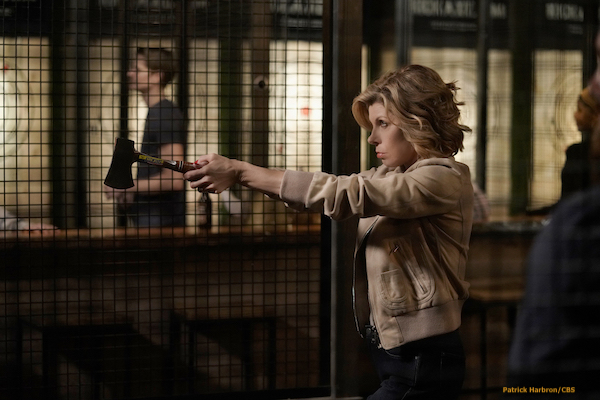 When something catastrophic happens, the TV industry is known to write a story about it and air it quickly. So you'd think a number of TV shows would have been produced dealing with Trump in the White House since 2017. As it turns out, however, The Good Fight is the only drama series that daringly questions and challenges Trump in real time. "It's a brave move for writers to be in the belly of the beast at this time," praises Christine Baranski who has played Diane Lockhart since 2009. "The election gave us a spine," pointed out the show creators, Robert & Michelle King, when they decided to create a spinoff and sequel of The Good Wife (CBS 2009-16). Quite a spine, I'll say, yet I keep wondering how long they can get away with their blatant attacks on lawsuit-happy Trump without actually being sued.
The Good Fight Season 2 depicted Diane (Baranski), who had arrived and no need to prove herself any longer, stumbling through the remaining days of her career. Disillusioned and dazed Diane described her state of mind as "the Dark Night of the Soul." It was so reassuring to witness Diane, my hero and role model, staggering through the topsy-turvy months of assault after assault on our democracy.
Our pitiful new normal consists of early morning temper tantrums, whining, and inhuman comments by the Leader of the Free World and endless deluge of absurdity and insanity in the Oval Office. Diane was right; the secret to happiness in the looming Trumpocalypse is insensitivity. When resistance proves to be futile, we give up and become complaisant. Have you noticed nothing shocks us anymore?
The third season, subtitled "Stormin' Season," opens with Diane uttering "I'm happy!" Imagine that! It doesn't take long, however, to find out who her husband Kurt McVeigh (Gary Cole) hobnobs with these days and her resistance becomes much more personal than the previous two seasons. She joins a covert operation to fight the good fight. In order to take Trump down, they have to follow the New Rules; move fast, be smart, attack, lie, and don't get caught. Diane just might find a way into this 'winning is everything' psychology in her own backyard.
Her goddaughter/protègè, Maia Rindell (Rose Leslie), tries to shed her Rindell and "good girl" skin. Sick and tired of being pushed around, she brands herself as a cool, younger, tougher, and smarter lawyer. Marissa Gold (Sarah Steele) explains her 'curse of short people theory' and coaches Maia to develop an attitude to get ahead. She is no Alicia Florrick anymore!
With her Congressman boyfriend in D.C., Lucca Quinn (Cush Jumbo) is practically a single mother, but to her amazement she loves and enjoys the motherhood. Who would have thought! She decides to head up Reddick, Boseman & Lockhart's Matrimonial Department.
Roland Blum (Michael Sheen), a brash, cocky, and arrogant lawyer, believes there could be beauty in well-told story….Sounds familiar? This Roy Cohn-esque lawyer is all about winning, how you win, and how you get ahead. Roland is an agent of chaos within Reddick, Boseman & Lockhart encouraging people to embrace their id. He wreaks havoc among people and his seeds are handed down from generation to generation. Maia gets caught in his outrageous theatrics and falls victim to his vicious trickery.
The Good Fight Season 3 presents a conundrum. Can good people like Diane fight fire with fire? Would she stoop to the "victory at all costs" mindset? Can she stomach this kind of take-no-prisoners approach? "Trump wins because he sees life as a battle, not accords. He uses your strength against you," explains Roland about how the Three Amigos (Trump, Roger Stone, and himself) operate. Funny, I'm grappling with that very conundrum on a personal level. How do you fight criminals who never had the traditional Rule Book without turning into despicable subhuman yourself? Uh-oh! I might have used more than five trigger words…I hope the NSA won't come after me. Trump uses the NSA to go after his enemies, domestic terrorist to be precise, you see?
The Good Fight Season 3 returns Thursday, March 14, 2019 on CBS All Access.
About the Author
Meg Mimura is a TV critic who actually watches shows zealously in search of thought-provoking and paradigm shifting human drama worth our precious time. She is a member of Television Critics Association.