Alilo A2 Buddy Bunny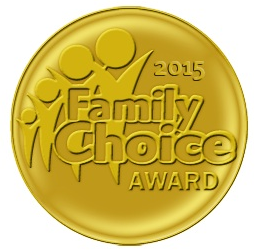 Introducing the Alilo Bright Ears Family! The cutest interactive toy and digital media player for babies and kids of all ages. Our products for the Alilo line are a trio of bunnies (A2, G6, and G7). The Alilo Bunny is a premier multifunctional interactive toy. It falls under the categories of digital media player, night-light, storyteller, and educator. The Alilo Bunny comes with a pre-recorded selection of popular songs, nursery rhymes, and bedtime stories. In addition to its pre-selected repertoire, Alilo Bunny's content is fully customizable and updatable via a built-in 2 GB Micro SD card and a mini USB port. The buttons on Alilo Bunny's front are designed to be intuitive to operate and include a child-lock feature. The Alilo Big Bunny is a comforter, and educator, and a multitasker—just like you.
•    Rhymes and Stories-Pre-loaded with 20+ popular nursery rhymes and bedtime stories to make learning fun for children.  Record songs and stories in your own voice with the built-in microphone.
•    Voice Recording-Record songs and stories in your own voice and replay to children.
•    Soothing Sounds-Pre-loaded with white noise, an excellent way to soothe your baby to sleep
•    Eco and Cost Friendly-High-capacity rechargeable lithium polymer battery that lasts up to five hours.
•    Durable-Drop-resistant ABS plastic with soft silicone ears.
•    Night-Light-Soft bunny ears glow gently as a night-light with color changing effects. A2 bunny features rocking design.