Best 100 Juices for Kids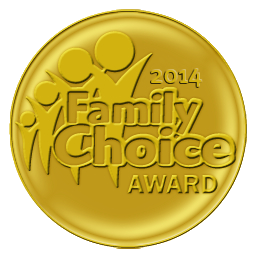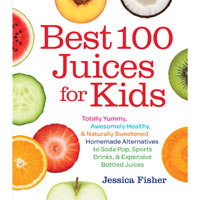 Best 100 Juices for Kids: Totally Yummy, Awesomely Healthy, and Naturally Sweetened Homemade Alternatives to Soda Pop, Sports Drinks, and Expensive Bottled Juices.
Juicing machines, and books about how to get the most from them, are selling in tremendous numbers. Best 100 Juices for Kids brings the juicing revolution home for everyone in the family—not just mom and dad.
Jessica Fisher's imaginative and tasty recipes give parents terrific and super-nutritious alternatives both to cheap juices loaded with high fructose corn syrup, on one hand, and to healthy but very pricey store-bought gourmet juices on the other. For fruit- and vegetable-averse kids, they also offer a way to "sneak" produce into a kid's diet in a way that the child actually will enjoy. older kids and teens, too, will have fun trying out the juicing machine in the kitchen, using these recipes as a starting point.
Seventy of the 100 recipes are for juices, with about 45 fruit-based and 25 vegetable-based. Half of the remaining 30 are luscious and creamy smoothies, including several dairy-free vegan options. "sparklies," which are club soda–based carbonated drinks, give parents great ways to replace artificially flavored soda pop, full of processed sugar, with homemade pop made with natural sweeteners. For the hot summer months, when kids are most likely to reach for sugary drinks, there are recipes for icy slushies and refreshing juice-based ice pops. Throughout, Fisher tested the recipes on both low-end and high-end juicers, and she provides expert guidance on how readers can get the best results from whatever model of machine they own.