Cardiff Booster Seat Headrest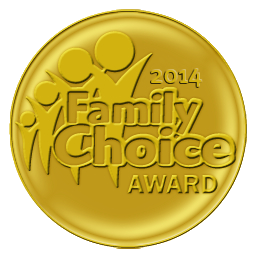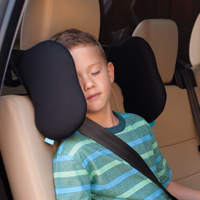 The Booster Seat Headrest is a revolutionary new device from Cardiff Products that provides support and comfort for a child asleep in a moving vehicle. By attaching to your vehicle's existing headrest with a simple, universal mount, the Booster Seat Headrest provides lateral support to keep a child's head upright; comfortably aligned in the seat as they sleep. It is a thoughtfully designed, intelligent and simple solution to a problem that, until now has been a pain in the neck for kids and parents everywhere.
The first of its kind, the Booster Seat Headrest features a flexible design that allows for full adjustability to meet the height and comfort needs of users of all sizes. When not in use, it simply flips up for stowage completely out of the way. The padded arms of the headrest feature soft, padded fabric sleeves which are also removable and machine washable for easy cleaning. Once you see your child sleeping comfortably in the car, you won't believe you ever drove a mile without the Booster Seat Headrest.