Dinomazes
The Colossal Fossil Book, Elizabeth Carpenter Author/Illustrator, Workman Publishing Company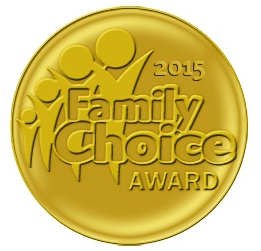 | | |
| --- | --- |
| Ages: | 8-12 Yrs |
| Price: | $11.95 |
| Website: | Amazon.com |
| Year: | 2015 |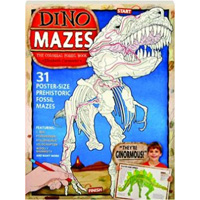 They're Ginormous! A marriage of two things kids love, dinosaurs and mazes. DinoMazes is a one-of-a-kind collection of super-sized, colossal fossil mazes. It is hours and hours of fun that spans hundreds of million of years.
Created by Elizabeth Carpenter, Mazeology founder and author of award-winning Mummy Mazes DinoMazes features 31 mazes of dinosaurs and prehistoric animals with sidebars and captions full of interesting information, including the meaning of the name, when and where the creature lived, and its size, lifestyle and habitat.  You'll work you way through the skeletons of a Stegosaurus, Velociraptor, T.Rex, Triceratops, plus giant sloths and a saber-toothed tiger. Discover the earliest known turtle. Proganochelys-unable to retract its head, it great fierce spikes on its neck, and Acanthostega, an ancient "fish" with feet instead of find. The dazzling illustrated mazes are challenging as you start at the tail, find your way through the rib cage, and exit at the mouth. Interspersed are miniature speed mazes.
The 9"x12" book flips open to poster-sized 12"x17 ½" pages with a perforated edge that can also be colored and removed from the book for display.