Disney's Animators' 2016 Collection Mini Doll Gift Set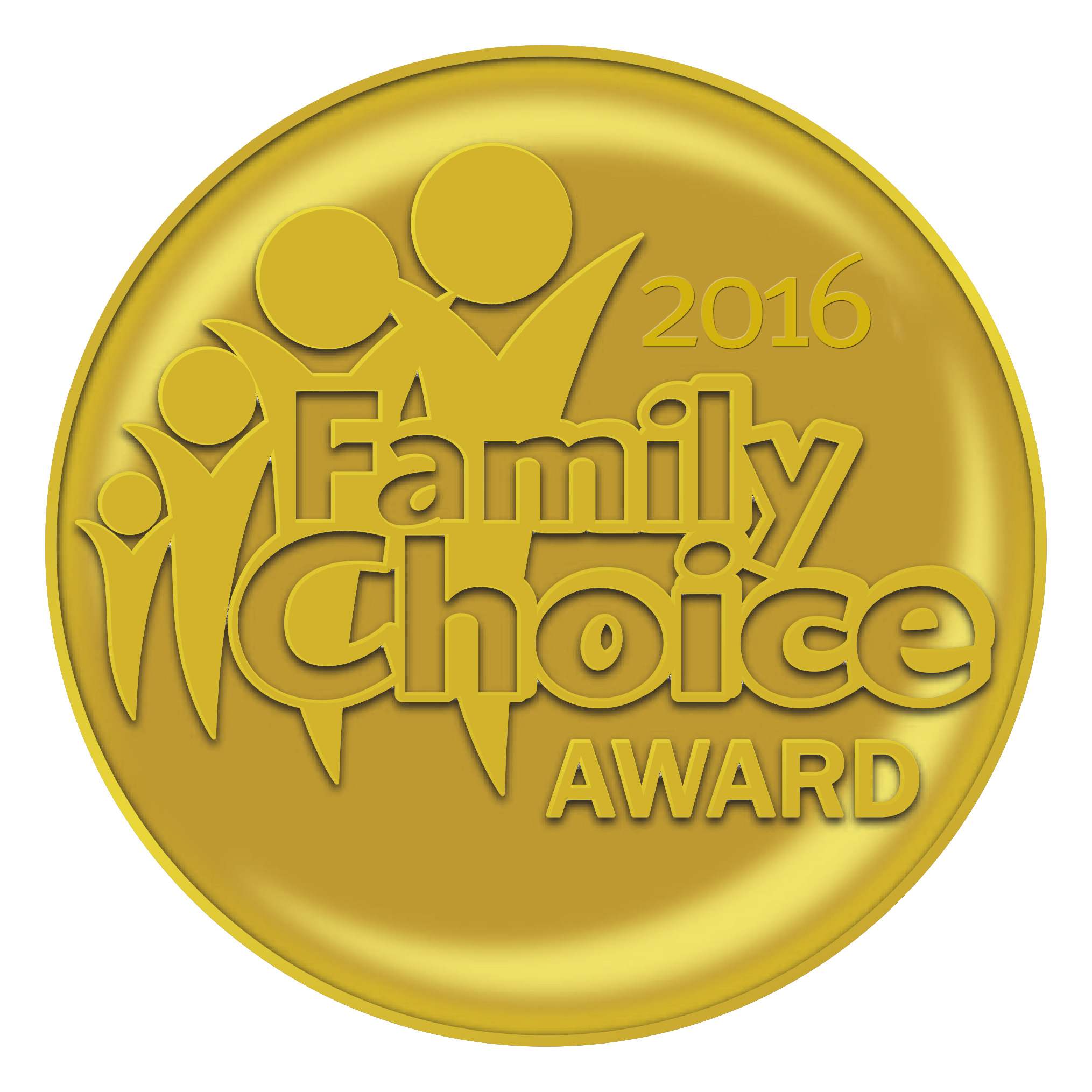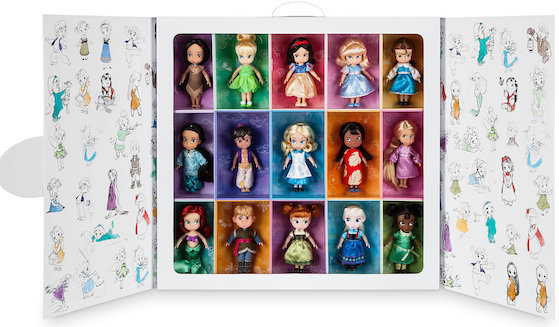 Last year Disney's Animators' Collection Mini Doll Gift Set flew off the shelves. This year it is back with a few changes. This year's collection includes 15 mini animators' dolls as did last year's however there are three alternate characters. Included in this year's set of 15 5-inch dolls are Pocahontas, Tinker Bell, Snow White, Cinderella, Belle, Rapunzel, Ariel, Kristoff, Anna, Elsa, Tiana, Jasmine, and added to the group are Lilo, Aladdin, and Alice (taking the place of Merida, Mulan, and Aurora).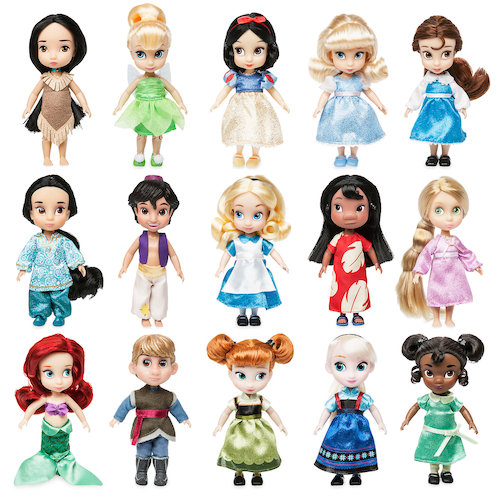 What makes this gift set so special is not only the dolls inside, but also the amazing packaging. The outside is decorated with sketches of the young characters. Open the double doors to this "closet" and all 15 characters are displayed in their own setting. Unlike last year's inner box where each character was displayed in a different color background, this year there are designs in the settings to go along with the character. For instance, Aladdin's section is decorated with clouds and a flying carpet.
The dolls have rooted hair however both Kristoff and Aladdin have vinyl hair, as did their full size counterparts. And speaking of Aladdin, his full size animators' collection doll is no longer available so if you want this little boy, this is the way to get him.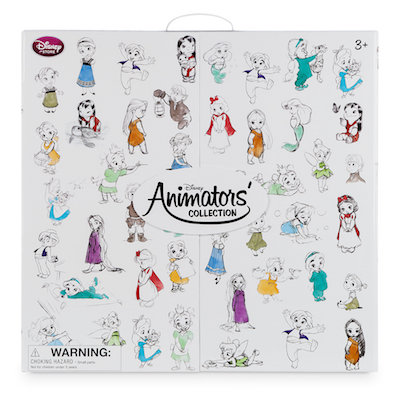 The presentation of the set is remarkable with a magnetic closure. While collectors will not want to open the box to take out the dolls, kids won't want to keep these adorable little characters inside. But that's okay. Once the dolls are removed from their restraints, they can still be placed back in their respective sections for display. They won't be tied down but they still can stand in their areas and be displayed on a shelf as one complete collection. Then when a certain doll is called upon for play or to take in the car, simply pull out the main display and remove that specific doll. It can then go back into its rightful place later.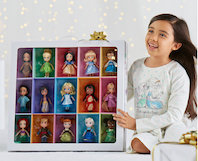 Opened or closed, this box is a treasure. The Animators' Collection Mini Doll Gift Set is for ages 3 and up. And trust me when I say "and up" because plenty of adults will be getting this for themselves this season.
About the Reviewer
Francine Brokaw writes about products, travel, and entertainment. She has been published in national and international newspapers and magazines as well as Internet websites. She has written her own book, Beyond the Red Carpet The World of Entertainment Journalists, from Sourced Media Books.
Follow her on Twitter