Food Feeder Plus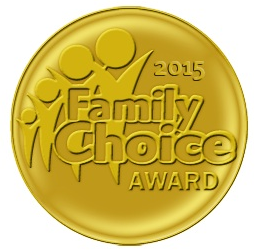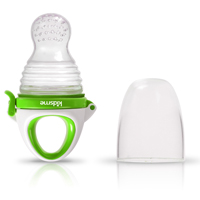 General Description
•    The latest addition to the Food Feeder family features a larger, flexible silicone sac to satisfy a baby's growing appetite. Same great features as the original Food Feeder plus an enhanced ergonomic design and a larger feeding sac.
•    For ages 6+ months.
•    With the Food Feeder, there is no need to purée. Simply place the food into the silicone sac, shut the snap lock, and babies can enjoy self-feeding on fresh food.
Features List
•    Comes with large, flexible medical-grade silicone sac.
•    Larger food capacity than original Food Feeder.
•    Encourages self-feeding.
•    Safe and ideal way to introduce solids.
•    Ergonomic design helps develop fine motor skills.
•    Doubles as a teether; it works well with frozen food.
•    Perfect for on-the-go with its travel cap.
•    Easy-to-clean design; preferable to the mesh design of other food feeders.
•    Snap-lock closure is adult-friendly and kid-proof.
•    Travel cap is included, doubles as a training cup.
•    Reduces the risk of choking.
Specifications
•    Silicone feeder composed of a silicone feeder sac with snap lock. Handle grips onto ring which connects to the silicone feeder sac.
•    Materials: silicone and polypropylene.
•    BPA free, phthalate free, latex free, and lead free.
•    Comes in Lime (green).
•    For ages 6+ months.