Furnished Shopping Mall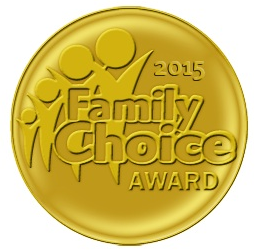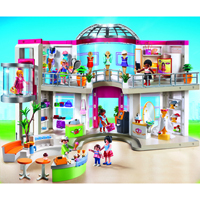 Find new and exciting fashion favorites at the Furnished Shopping Mall.  The perfect place for some retail therapy, the mall features a variety of fun shops.  As kids visit each store, they'll love the interchangeable outfits, allowing them to try on different outfits and choose each figure's personal style.  Before checking out the stores, stop by functioning ATM in the mall lobby for some spending money.  In the bridal shop, try on the stunning wedding dress with jewel detailing and floor-length lace veil.  Then, head across the lobby to find the hottest new bags , including purses, clutches, rolling suitcases, and more.  After finding the perfect purse, take the functioning elevator to the second level for even more stylish boutiques.  Get some inspirations from the chic mannequins in the upstairs foyer before trying on an outfit in the changing room or picking out some cool sports gear.  Once the shopping adventures are complete, visitors can relax and enjoy a refreshing treat in the café area.  Set also includes seven figures, five mannequins, various dresses, skirts, handbags, cash registers, ATM with money, full-length mirrors, hats, water gear, sandals, flowers, potted shrubs, ice cream, and tons of other accessories.  Outfits are interchangeable and can be switched with outfits from the other Shopping Mall sets (#5485-#5491).  Dimensions: 23.6 x 17.3 x 15.4 inches (LxWxH).  Recommended for ages five to twelve.
Warning.  Choking Hazard.  Small parts.  Not for children under 3 years.