HUE Animation Studio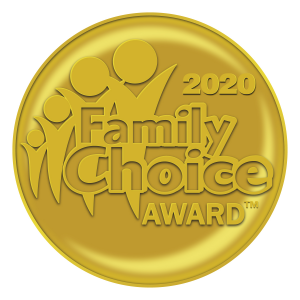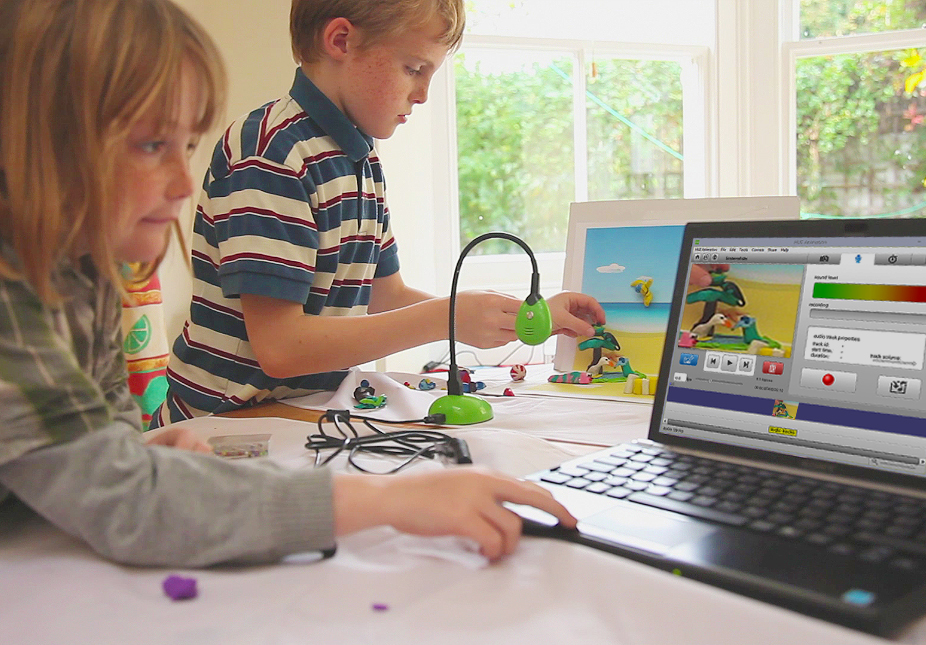 HUE Animation Studio is a movie-making starter kit which includes stop motion software, a HUE HD USB camera and a 60-page book full of colourful and creative ideas. Designed for children aged 7-13, it allows kids to learn through creativity, collaboration, and critical thinking.
What's in the box:
– HUE Animation, a user friendly stop motion animation software originally designed by professors at Tufts University for children aged 7-13. https://huehd.com/products/hue-animation/
– The HUE HD camera, a USB plug and play camera with a built-in microphone and a flexible neck. https://huehd.com/products/hue-hd-camera
– The HUE Book of Animation containing 60 colour pages of ideas, hints and tips for creating movies.The book comes with a set of 17 completed example videos: https://huehd.com/creations/huebookofanimation/
What are the benefits:
With the click of a button, children can start animating anything from a favourite toy, Lego figures, clay creations to a 2D drawing. They can then edit their creation, add sound, text, and special effects where they like, or they can delete or fix any errors. Once they are satisfied with their creation, they can save and share it with teachers, family and friends.
Fostering the 21st century skills of creativity, collaboration, and critical thinking, HUE Animation elicits a high engagement from children as they plan, execute, and present their creations. The uses for HUE Animation are endless. Have children recreate a scene from a book, illustrate fractions, conduct a science experiment using the time-lapse feature to watch a chick hatch, etc.
Whatever the subject, children will be developing both creative and digital literacy and parents can assess their learning growth as they demonstrate what they know.
HUE Animation also meets the needs of kinesthetic, auditory, and visual learners, and has found great success with children with special needs. It is popular in numerous maker space areas in schools and libraries, and as a tool to teach STEAM subjects.
The software includes an upload button to Creatubbles, a new safe and secure sharing site for parents, teachers and students. www.huehd.com/creatubbles
What are the main features:
The flexible neck of the camera eliminates the need for a tripod and makes animating in bird's eye view (or any angle for that matter) quick and easy to set up.
The manual focussing lens lets you 'pull focus' and add drama to your scene.
The built-in microphone and software lets you record your own voice-overs, music and foley directly into your animation project.
The HUE book of Animation introduces budding animators a complete overview of essential animation techniques including pixilation, 2D cut out, claymation, rotoscoping, object and toy animation.
The box is an animation stage and the kit includes downloadable backgrounds, cut out props, Phenakistoscope, storyboard and sound effects.
It's an educational toy that combines manual and digital and develops various skills.
The Time Lapse feature allows you to capture images over long periods of time to reveal incremental processes such as plants growing or the rotation of the Earth against a starlit sky.
Customer testimonials: https://huehd.com/customer-testimonials/
Video of Amanda Gummer from Fundamentally Children introducing HUE Animation: https://www.youtube.com/watch?v=bN828c5lqaQ
Video from InspirEd workshops on using HUE Animation in a classroom:https://www.youtube.com/watch?v=UeqGJneHSng
For more information please visit the product page: https://huehd.com/products/hue-animation-studio/
HUE – Colorful, affordable technology to inspire creative teaching and learning
www.huehd.com
Instagram : @hue_hd
Twitter : @HUEHD
Facebook : @HUEHDProducts
Available online at: www.huehd.com/shop – www.amazon.com