LA SIESTA Hanging Nest for Kids - JOKI dolphy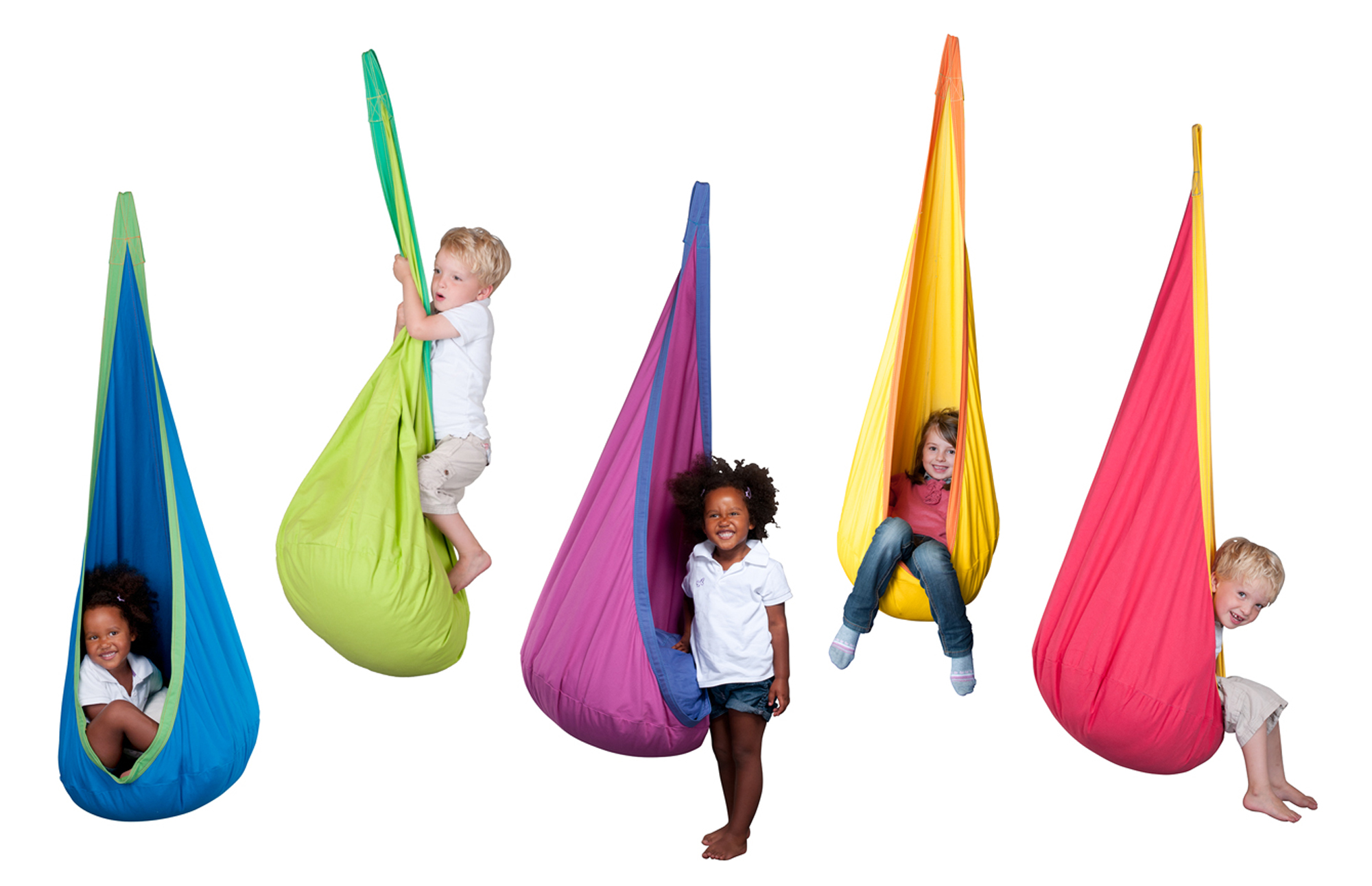 The colorful children's hanging nest JOKI dolphy is made of high-quality cotton and hangs like a cocoon from the ceiling. It comes with a large, comfy cushion and is a perfect place for dreaming, reading or swinging.
The gentle rocking movement stimulates the sense of balance. This positively impacts the ability to concentrate and promotes learning success in reading, writing and arithmetic. That's why the children's hanging nest JOKI is "recommended by the German Federal Association for the Promotion of Posture and Physical Exercise (BAG)!"
JOKI is suitable for children aged 3 – 9 years. A minimum height of 200 cm is recommended for the hanging nest. The cotton material is robust and easy to clean. The product is certified by the German Technical Inspection Agency (TÜV) and bears the GS seal for "Tested Safety".
Where to Purchase: Toy store, Internet, Mailorder catalogue