LeapBand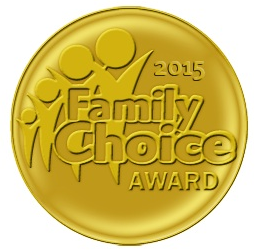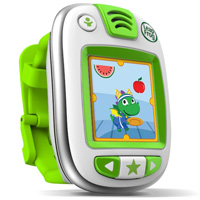 The LeapBand wearable activity tracker for kids encourages active play and healthy habits. It gets kids moving and having fun with 50 activities and challenges, tracking physical movement so the more active a child is, the more points they earn to unlock additional play and rewards for their virtual pet.
The LeapBand activity tracker comes with eight different customizable virtual pets – a cat, dog, dragon, monkey, panda, penguin, robot and unicorn – which can be customized by color and name. With their own virtual pal, children can play 10 preloaded activities and challenges with access to 40 additional free challenges. As they move and earn points, kids unlock each of the additional pets and earn virtual toys for them as they stay engaged and learning with mini-games including Pet Boogie, Pet Chef and Pet Salon.
Kids have fun completing a variety of activities including "Walk like a crab," "Spin like a helicopter" and "Pop like popcorn" no matter where they are! LeapBand activity challenges keep kids active by tapping into their own individual movements without any required equipment. LeapBand has an aspirational fit-band style designed with kids in mind, and high-tech features including a built-in accelerometer, high-resolution color screen, a rechargeable battery and water-resistant design, making it the ultimate activity wearable for kids.
LeapBand features helpful parent controls, including School Time, Night Time and Quiet Time modes. Parents can set their child's device to School Time or Night Time mode via LeapFrog Connect. Quiet Time mode can be set directly on the LeapBand to lock game and pet play. In all three modes, LeapBand continues to track a child's activity points and displays an analog watch.
In addition to the active play on LeapBand, the fun is extended to include a free downloadable companion app called the Petathlon™. In the Petathlon app, kids can compete as their virtual pet in six mini-games like archery, surfing and bobsledding to win extras including medals and new tracksuits for their virtual pet. The Petathlon app is available for download to a child's LeapPad Ultra or LeapPad3, or an iOS or Android smartphone or tablet.