Micro Maxi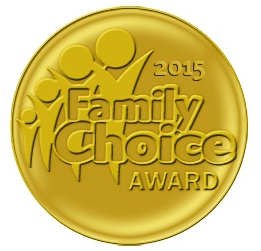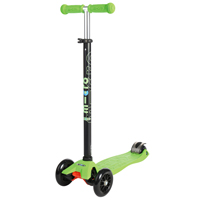 The Maxi Micro Kickboard is designed for kids ages 5 to 12 and is the best-rated scooter available. The smooth gliding Maxi has a curving and carving action that is a little like being on a skateboard but with greater control and maneuverability. Its exceptionally strong construction is flexible and light weight, making it a great cruising scooter for urban and suburban neighborhoods alike.  Kids love the Maxi's cool colors.
Choose between two steering options – the Joystick for maximum curving and carving, or a traditional T-Bar for a more conventional ride. The handlebar styles are interchangeable and available as an accessory – choose the T-Bar to start and switch to the Joystick as skills develop. The Maxi's steering stick extends from 24in to 36in.
The Maxi Micro is the quality choice in kickboard scooters for school-age kids.