Monarch Butterfly Puzzle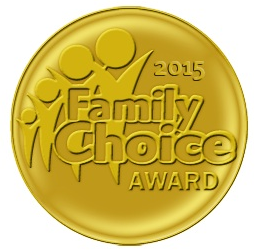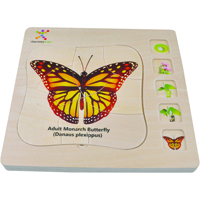 Discover a butterfly's life cycle with this beautifully illustrated layered wood puzzle.  Each layer, when assembled, reveals a stage in the life cycle:
•    Egg
•    Larva (Caterpillar)
•    Pupa (Chrysalis)
•    Adult Emerges
•    Adult Butterfly
The pieces are numbered by layer on the bottom to aid in assembly.  The base includes thumbnail-sized images of all 5 layers for easy reference.  Learn more about the North American "king" of butterflies with the included guide, along with tips to play and learn with the Monarch Butterfly Puzzle.