Norbert Plush - A Must-Have for Norbert Fans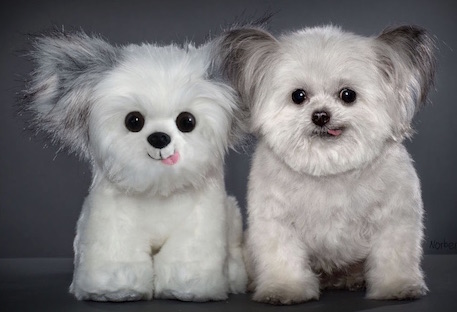 You must have heard of Norbert. He's an adorable little dog that became a registered therapy dog because he brought so much love and joy to people. Along with his "mom" Julie Freyermuth, Norbert penned three great books. He is the definition of adorable.
Now you can have your own Norbert, and you don't have to feed him or take him out for walks. This brand new life-sized Norbert plush looks identical to the real thing. He is super soft and makes the best sleeping buddy for kids (ages 3 and up).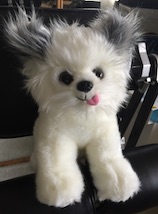 Norbert's fur is comb-able to fluff him up and he is machine washable for when he gets a little dirty. Dogs always get a little dirty and with the love and affection this one will get in your house, you know he'll need a little sprucing up from time to time.
The Norbert Plush is hard to put down. He's so darn cute and cuddly. This First Edition 2016 plush also does a lot of good. For every Norbert plush bought, a second one will be donated to Toys for Tots for a child in need! How cool and selfless is that? Norbert wants all his fans to have a plush of their own to hold and love.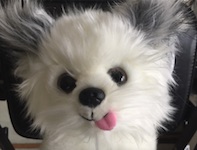 With his trademark pink tongue sticking out of his little mouth, Norbert has been taken to the hearts of hundreds of people, old and young. The plush is not a toy for dogs or cats or other pets – just for kids and, you guessed it, adults. Norbert has fans of all ages.
Besides being a valuable therapy dog, Norbert is a Fairy Godmother, so to speak. He brought his "mom" and "dad" together. Julie brought the little ball of fluff out to appear on Hallmark Channel's Home and Family, hosted by Mark Steines. Mark and Julie fell in love and recently got married, with Norbert in attendance. He is an amazing little dog that brings a smile to everyone who sees him, and this plush will too.
This holiday season Norbert, along with his books, is going to make a lot of kids happy. And that's doubled when you consider the Toys for Tots donations from Norbert and his mom!
Just one look at his little face and you'll fall in love. He's one plush dog that will make you smile and fill your heart with love. Okay, so he's not the real Norbert, but the real Norbert is one of a kind. I have held the real Norbert and I can honestly say, with the plush you'll have the next best thing. With the exception of him being a real breathing dog, the plush is a duplicate of the little guy. And everyone who sees him will say, "Aww."
About the Reviewer
Francine Brokaw writes about products, travel, and entertainment. She has been published in national and international newspapers and magazines as well as Internet websites. She has written her own book, Beyond the Red Carpet The World of Entertainment Journalists, from Sourced Media Books.
Follow her on Twitter