NuzzleHUG® by Nuzzle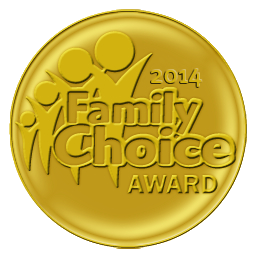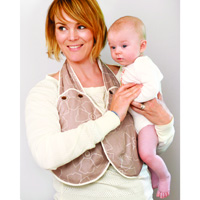 Clogged milk ducts, engorgement, low milk flow, mastitis: These are enemies of a nursing mother.
The first of its kind: the all-in-one NuzzleHUG soothes a nursing mother's lactation discomfort with warming and cooling breast, neck and body therapy – without all the fuss. The hands-free, microwaveable and freezable NuzzleHUG gives mom freedom to go about her day, by wearing it OVER her clothes. No more lifting up shirts. No more stuffing clunky gel packs in bras directly against sensitive skin. No more holding bags of frozen peas or hot drippy washcloths in place.
Nursing moms, especially new moms, are also prone to lots of neck tension and stress. The warming sensation the NuzzleHUG delivers to the breasts AND neck helps moms relax, promoting the release of two important hormones: prolactin and oxytocin. (Prolactin stimulates milk production while oxytocin, aka "the love hormone," gets milk flowing and helps mom and baby bond.)
At first glance, people ask, "What's that?". Once they understand its purpose and versatility they quickly realize the NuzzleHUG is an elegant solution to an awkward problem. The design is sophisticatedly simple; it looks like a scarf! It was designed with a modern mom's needs in mind, giving her the freedom to go about her day, looking and feeling comfortable, (even with the in-laws around). Mom no longer has to 'hide in the nursery' because she feels goofy holding frozen cabbage leaves or sweaty ice bags on her breasts.
The design uses clean, classic lines with fabric prints that appeal to savvy moms. But it's our careful consideration of details that resolved complex problems we are most proud of. Our challenge was to design a medical therapy device that did not look medical or clinical and to fit a wide range of different breast sizes and unique body shapes. Our clever solution was to offer just two size ranges (covering A cups all they way to H cups) with an easily adjustable body band that works for petite women to goddess size women. The result is an irresistibly handsome, cozy and conforming solution that feels like a warm hug, helping soothe some very serious medical issues. Most importantly, it's easy to use, and it's intuitive to adjust, plus it feels like a mini spa experience.
The NuzzleHUG can be used to help soothe a variety of issues throughout a mother's nursing experience; from engorgement (cool therapy) to clogged milk ducts or encouraging milk flow (warm therapy), to aiding mastitis discomfort (warm and cool therapy), and all the way through weaning. The NuzzleHUG can be especially helpful at the critical three-month mark when many nursing women head back to work and need help with letdown away from baby. By promoting milk flow and easing tension, the NuzzleHUG makes it easier for mom to keep nursing comfortably for as long as she chooses. In addition, the versatility of wearing it around the waist is what moms really appreciate, a product that is useful for decades down the road.
Warming benefits of the NuzzleHUG system:
– Encourages let-down
– Helps encourage milk flow
– Relieves neck tension
– Helps maintain open milk ducts to prevent clogs
– Aids in the healing of mastitis (both warm and cool)
– Eases afterpains and lower back tension
– Soothes discomfort from PMS symptoms and endometriosis
Cooling benefits of the NuzzleHUG system:
– Reduces engorgement swelling
– Soothes tenderness between feedings
– Aids discomfort when weaning
– Soothes discomfort from breast cancer treatments and/or surgery
– Soothes pelvic area after C-section