Once Upon a Farm Baby Food Blends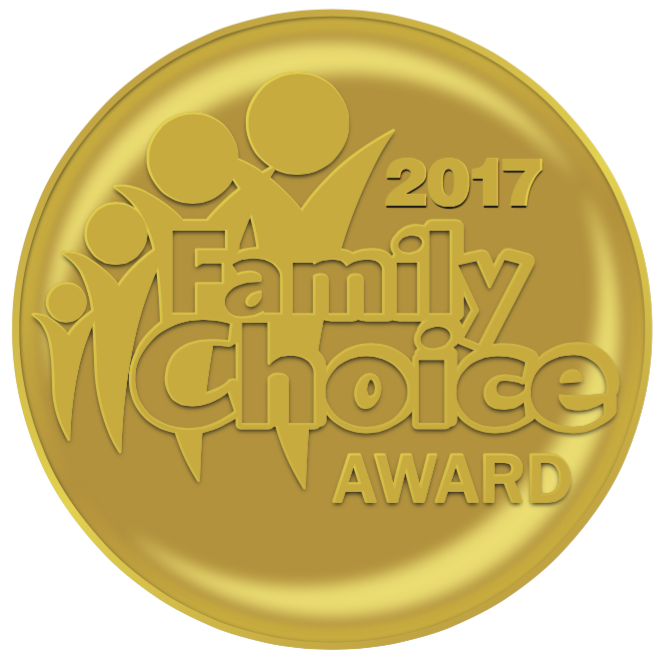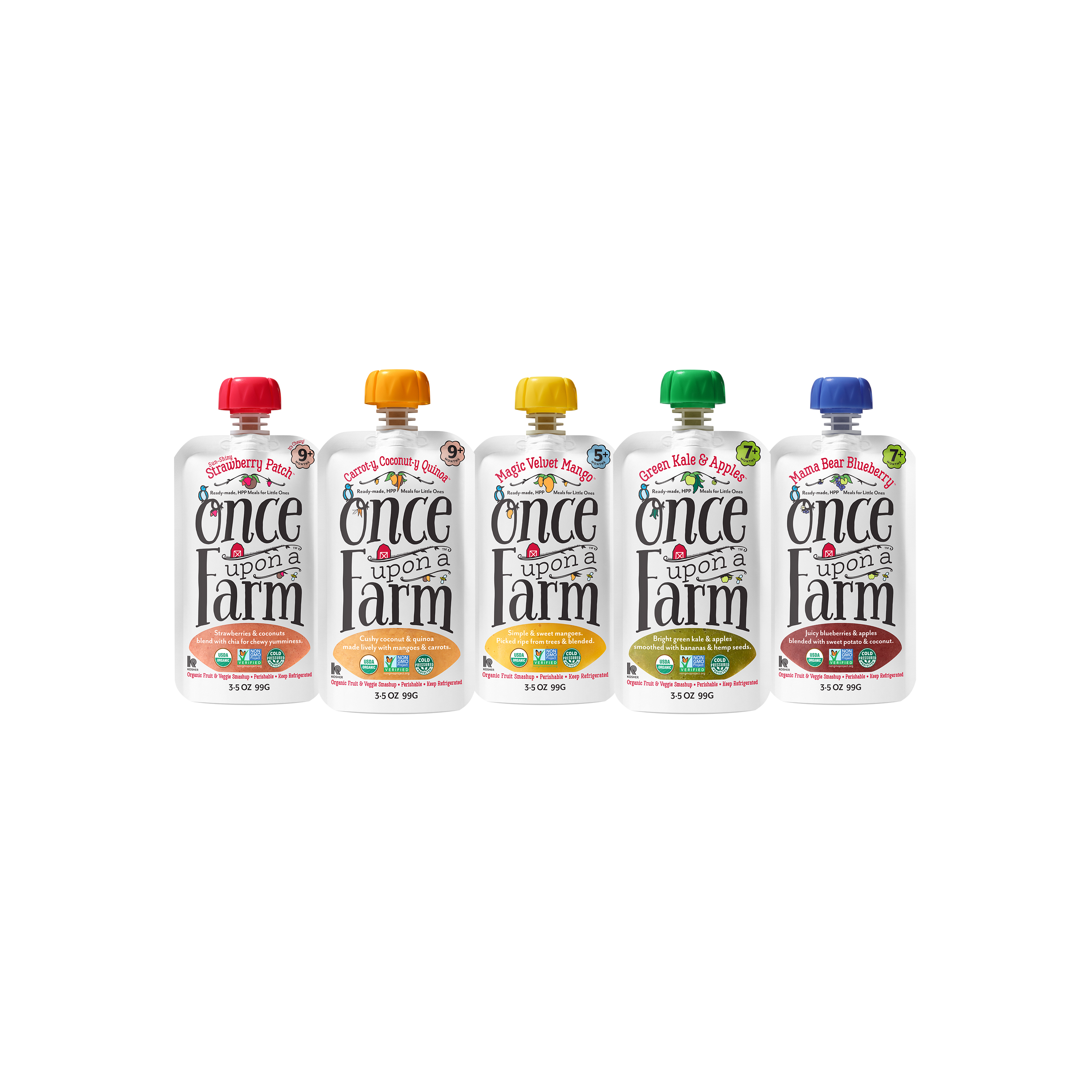 Once Upon a Farm is the pioneer of cold-pressed, organic baby food blends made with fresh whole fruits, veggies, superfoods and healthy fats. Each recipe is intentionally created for maximum nutrient absorption and healthy physical, mental, and emotional development for the most important nutritional stages of an infant's life, including: 5+ months, 7+ months, 9+ months, 18+ months and older. Once Upon a Farm delivers unparalleled nourishment by focusing on whole, fresh ingredients in their natural state, and healthy fats to aid in nutrient absorption and support stable energy levels and optimal brain development.
Infant Nutritionist and pediatrician recommended, Once Upon a Farm baby food blends are USDA Certified Organic, Kosher, and Non-GMO Project Verified, and are also free from processed purees, concentrates and preservatives. Each blend is conveniently packaged in 3.2 oz. pouches to easily encourage self-feeding, and offer flexibility and convenience, with the option to consume the product in multiple sittings with the re-sealable design. Once Upon a Farm is the perfect meal or snack straight out of the pouch, blended in a yummy smoothie or as an ingredient replacement in baked goods. Popular Once Upon a Farm flavors include:
Green Kale & Apples – a boost of banana and juicy apple push leafy kale toward smooth and sweet to help infants find a love for leafy greens early on.
Wild Rumpus Avocado – buttery avocado combines with fresh pineapple and mint to broaden infants' taste palates.
New Gold-y Mango & the 3 Coconuts – delicious mangoes blend with creamy coconut milk and turmeric for a delicious comfort food combination.
Unlike shelf-stable baby foods, all Once Upon a Farm blends are created using high pressure pascalization (HPP) – a cold pressure process that does not use any heat, most commonly used in fresh pressed juices that preserves the nutrients, flavors, aromas, colors and textures and of whole, fresh ingredients. The result is a one-of-a-kind baby food that delivers optimal taste and palate development. HPP also allows for a longer shelf-life (120-days post-production), offering parents more flexibility to feed little ones on their own terms without worry.
Once Upon a Farm is available online through and the brand's website and national subscription pack program, as well as on AmazonFresh, at traditional grocers nationwide including Wegmans and Kroger, and select Whole Foods Markets. For more information on Once Upon a Farm, its products and ingredients, please visit www.uponafarm.com.