Poli, A Sippy Cup That Solves All The Problems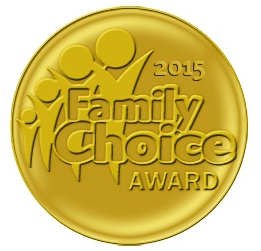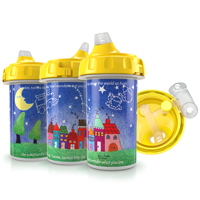 What's so great about Poli?  It has some amazing benefits that help solve many sippy cup problems for moms.
1.  Tethered Spout/Valve helps mom by keeping all small sippy parts tethered to the inside of the lid.  When she takes it apart to clean, it is impossible to lose them.  No more hunting for the tiny and transparent valves out of obscure corners of the dishwasher, garbage disposal and drawer.  Mamas are happy about it!
2.  Poli sippy cups are ez pz to clean.  The small parts open up, exposed to the full force of the dishwasher's spray.  Black mold, otherwise inevitable, doesn't stand a chance.
3.  Easy sip allows your baby to stay hydrated.
4.  Soft and durable spout holds up to lots of chewing.  It doesn't seem to leave marks, crack or break.
5.  A unique patented built-in-valve stops giant spills when your toddler decides to turn it upside down or throw it on the floor.
6.  Poli cups are made with a low impact material.  It won't break or crack when your tosses it around.
7.  Poli cups are made in the U.S.A  with safe FDA approved materials.  Free of BPA, Phthalates, and lead.  One less worry on your mind.
8.  Poli cups come in three varieties:  Humpty Dumpty, Hey Diddle Diddle, and Twinkle Twinkle Little Star.  The artwork is stunning, the rhymes are complete, wrapping around the whole cup.
Who really can't wait?:  Parent who are spending extra money to buy replacement parts or new cups.  Parents who are tired of trying to clean mold and old milk out of straws/valve, and have tried using straw cups for the easy flow, but tired of cleaning a giant mess.
More about the Creator – Gwen Keefe:  When her two children were babies, Gwen couldn't find sippy cups that were easy to use and clean.  Also, many of the traditional sippy cups had multiple parts that would get lost and she would have to buy a new cup or part.  That's when she decided that today's modern moms needed a better choice.  Her Poli sippy cups solve all those problems with a unique patented "easy-to-clean and no parts to lose" design.  The small parts come apart for easy cleaning and are tethered to the inside of the lid.  All the parts stay together and don't get lost.  Poli sippy cups save time and money for moms.