Sight Words Smart Cards with Wikki StixTM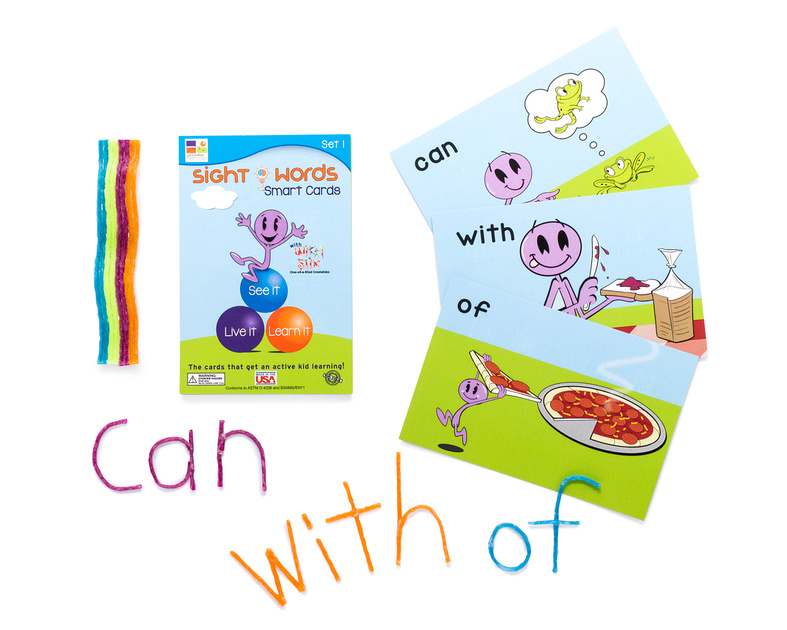 Learning to read sight words is the key to kindergarten readiness. Reading Comprehension is the key to school-success. Thoughtful illustrations and engaging 'get moving' actions are a guaranteed, no-tears approach to teaching bouncy, creative kids how to read the sight words while also building comprehension. This Visual- Kinesthetic approach eliminates the need for old-school memorization drills. Great for preschoolers, kindergartners, English Language Learners, and Late-Bloomers. Rooted in neuroscience and research tested – Sight Words Smart Cards with Wikki StixTM works because it teaches the way a kid's brain is designed to learn.
Where to Purchase: www.picturefirstlearning.com – amazon – select retail stores throughout U.S.