SportsBot® SS302 4-in-1 Gaming Combo Set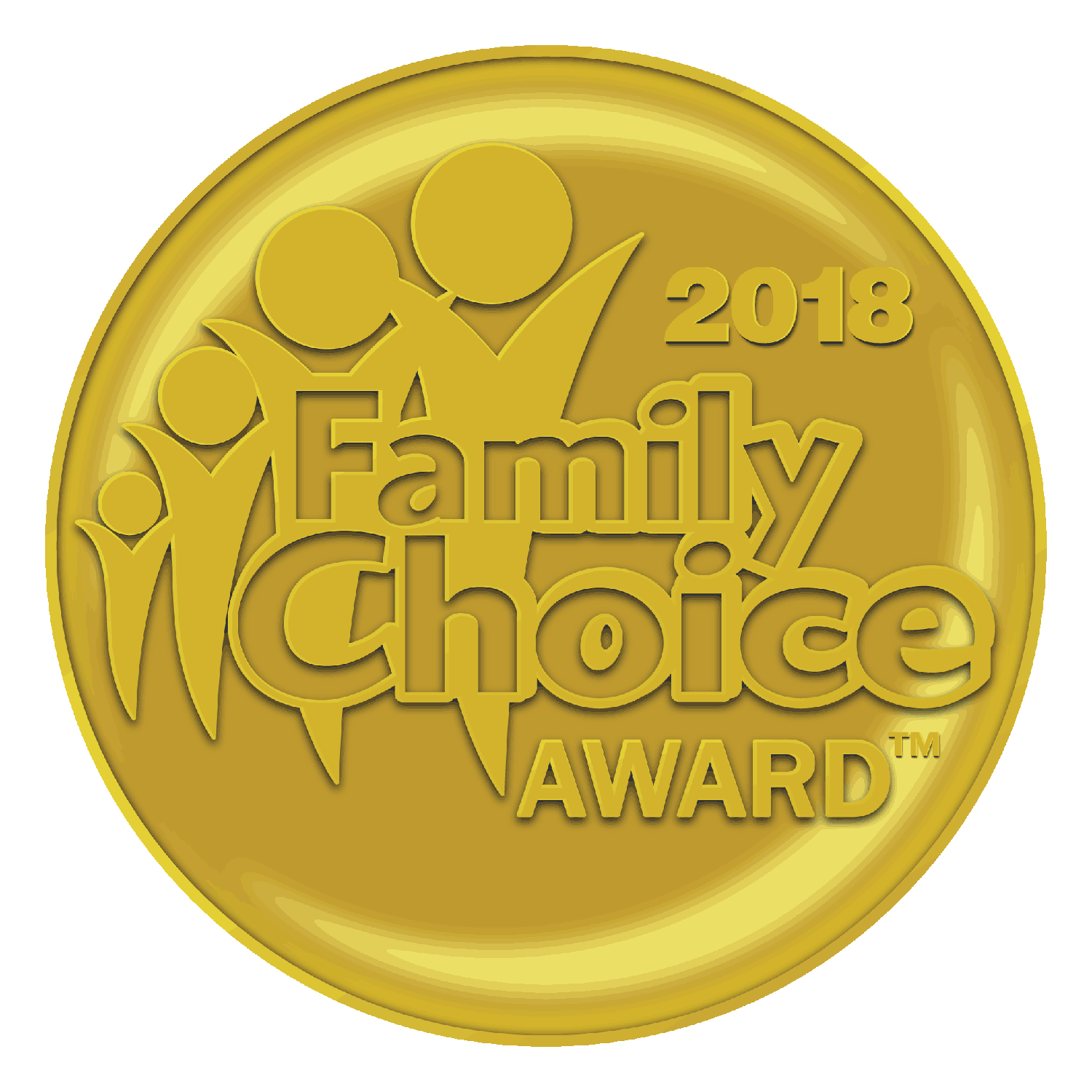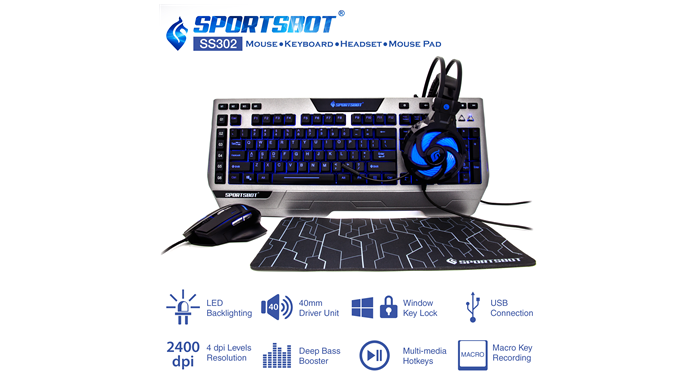 SportsBot® SS302 4-in-1 LED Gaming Over-Ear Headset Headphone, Keyboard, Mouse & Mouse Pad Combo Set w/ 6 Programmable Macro Keys, 3 Macro Modes, 40mm Speaker Driver, High-Quality Microphone, Multimedia Keys & Window Key Lock, 4 DPI Levels, 3 Backlight Color Options
Highlights:
– 3 LED BACKLIGHTING & BREATHING LIGHT EFFECT OPTIONS
– PROGRAMMABLE MACRO KEYS & 3 MACRO MODES
– OVER-EAR STEREO BASS HEADSET
– 5 + 1 (SCROLL WHEEL) BUTTONS
– ERGONOMIC DESIGN, STABILITY, DURABILITY
– ALL-IN-ONE
SportsBot® Gaming LED Headset
– Features 40 mm speaker driver to provide high quality, rich bass & surround sound w/ in-line volume controller and high quality microphone.
– Special technology design that feature high strength & extendable headband to provide comfort and fit most head size and shape. Soft leather earpads design for comfort.
– Special technology design to feature bass booster switch for enhancing your gaming experience.
– Blue LED backlight to match your keyboard and mouse.
SportsBot® Gaming LED Keyboard
– 3 LED backlight options (Red, Purple, Blue) with breathing lighting effect option. 3 Levels of lighting setting to suit different light condition.
– Features dedicated multimedia keys to control mute, play, pause, skip, and stop.
– 26 Anti-ghosting keys for optimal gaming experience ( Q, A, Z, W, S, X, E, D, C, R, F, V, T, G, B, M, 'Space', 'Up', 'Down', 'Left', 'Right', 'Tab', 'Ctrl-L', 'Shift-L', 'Alt-L', 'Caps lock').
– Window lock key to disable WIN key function for gaming.
– Features 6 programmable Macro keys and 3 Macro modes to provide up to 18 different Macro combinations.
SportsBot® Gaming LED Mouse
– 4 different LED backlight to show 4 different dpi resolutions.
– Easy-Access DPI button for changing dpi faster and easier.
– 4 levels of dpi resolution to choose from to fit all your needs.
– Ergonomic design for long-term comfortable use.
– High precise optical sensor effective on most surfaces.
– Features wide mousepad surface area.
Available at www.amazon.com and https://www.soundbot.com/search?q=headphone