The Peculiar Tales of the S.S. Bungalow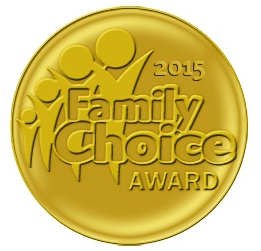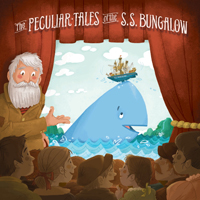 A ragtag group of storytellers, musicians, artists and oddballs from the wonderfully 'peculiar' Portland, Oregon have banded together to create an 80 minute sea-faring audio narrative for kids and adults alike.
"The story begins on a bustling pier, full of the sights, sounds and smells of a fisherman's market. Above the din, a voice is heard inviting people to come near an odd and misshapen building: The Museum of Maritime Wonderments and Nautical Oddities — a place where strange and mysterious findings from the Atlantic are on display. A small crowd gathers around to hear the most fantastic tale about a curious old wooden ship and the man who once captained it. Join the crew as they transform a creaky old boat into the S.S. Bungalow to set sail across the Atlantic Ocean. In their quest to reach the notorious Lullaby Islands to grab the treasure, the intrepid travelers discover all sorts of "Obstacles and Riddles,""Purple Icebergs" and "Amphibious Legends" before an albatross leads them to meet the fearful "Lullabeans" on the islands where "Monsters Never Sleep."
Dozens of musicians, artists and actors participated in the making of The Peculiar Tales of the S.S. Bungalow, a seafaring adventure that weaves a fantastical voyage through story and song. Creators Laki Karavias and Jason Reuter gathered the roster, mostly from Portland, but also from a nationwide talent pool. Seasoned voice actor Kevin Barbare delivers the engaging narration. Noted children's book illustrator Ward Jenkins created the album art. Eric Earley (Blitzentrapper) performs several instrumental and vocal tracks, and gospel singer Liz Vice contributes vocals as a little clown fish with a big voice on "Barnaby's Song."
Glistening production and a host of sound effects – the creaking of the ship, the cries of sea birds, whistling toads and the crashing of waves on the deck of the S.S. Bungalow – create a mesmerizing listening experience for the whole family to enjoy together.
We would like to welcome you to come aboard the maiden voyage of the S.S. Bungalow!
For updates, visit www.bigworldaudio.com.