Welcome Baby Gift Set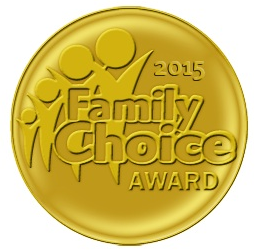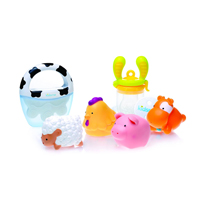 General Description
• Kidsme Welcome Baby Gift Set has just what you need for your little one in those important first stages of growth and development. Whether it's soothing sore gums due to teething, providing a first taste of solid foods, or making bath time extra fun, kidsme is there for discovering the joy of each special milestone and precious moment.
• All products are BPA-free, safety-tested, and guaranteed.
• kidsme Food Feeder is the original silicone feeder developed to let little ones safely and independently explore new food. Its innovative yet simple design helps introduce fresh foods at an early age and give your baby a head start towards a lifetime of healthy-eating.
• kidsme Moo Moo Soother is whimsical yet functional. The high-contrast cow print appeals to infants. The ring is easy to hold and the textured silicone provides comfort for sore gums. The cap keeps your Moo Moo Soother clean and makes it ideal for travel. Its innovative design doubles as an ice pop for baby.
• kidsme Farm Friends are fun companions for your baby during bath time. These squirt toys are soft, squeezable, and the perfect size for little hands. Bring the barn to the bathtub and let your little one play in a whole new world with Farm Friends.
Features List
kidsme Farm Friends bath toys
Moo Moo Soother
Specially designed ring for little hands to hold.
High-contrast cow print appeals to infants.
Textured, medical-grade silicone teats.
Works at room temperature, frozen, or refrigerated.
The travel-friendly cap keeps it clean.
Can be used to make popsicles.
Primary use is as a teether.
Food Feeder
Comes with small medical-grade silicone sac.
Encourages self-feeding.
Safe and ideal way to introduce solids.
Ergonomic design helps develop fine motor skills.
Doubles as a teether; it works well with frozen food.
Attaches easily to clips and holders
Perfect for on-the-go with its travel cap and chain clip.
Easy-to-clean design; preferable to the mesh design of other food feeders.
Snap-lock closure is adult-friendly and kid-proof.
Travel cap is included, doubles as a training cup.
Reduces the risk of choking.