Absolutely Everything!: A History of Earth, Dinosaurs, Rulers, Robots and Other Things Too Numerous to Mention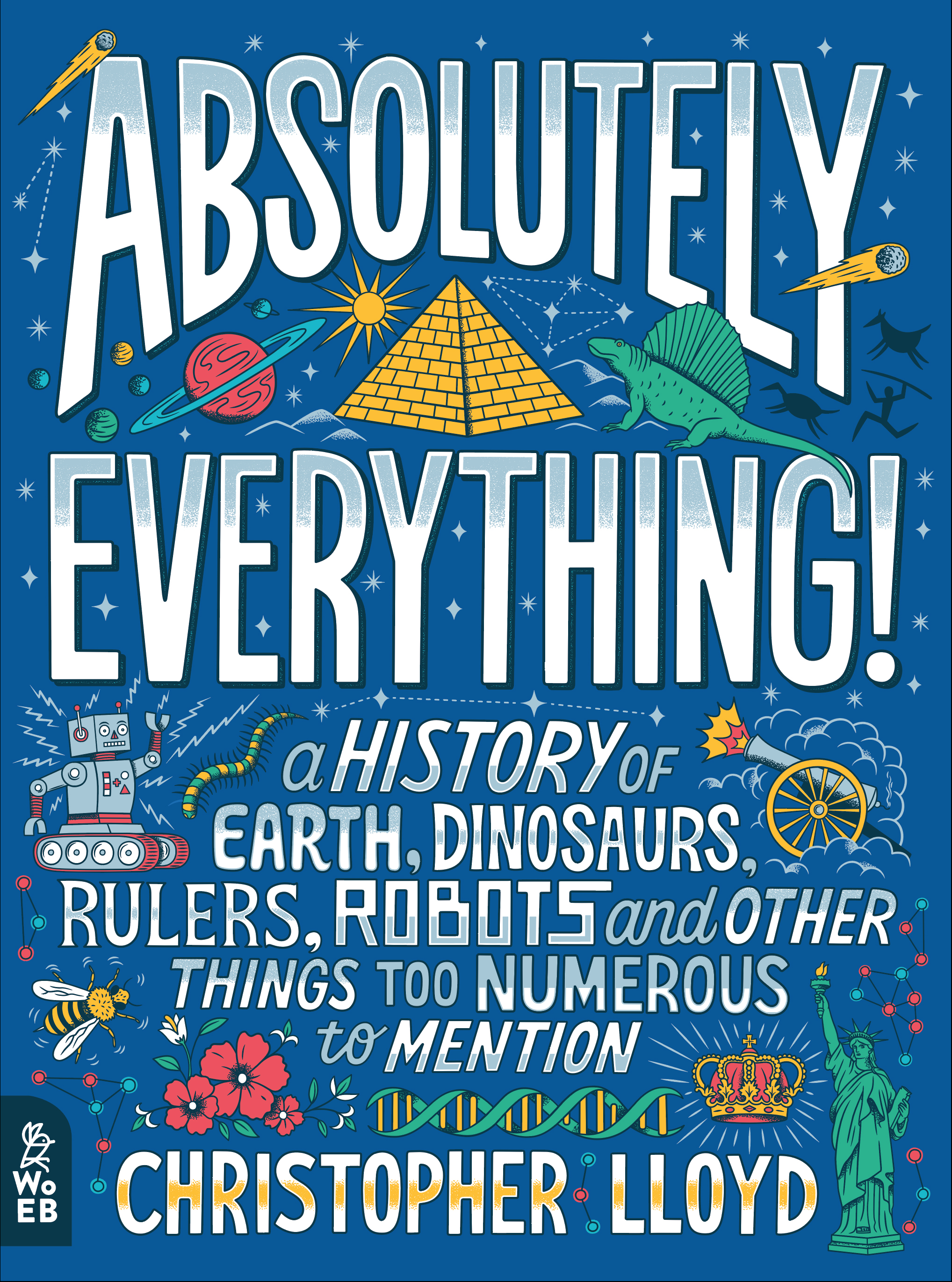 How was our universe made from a tiny speck of energy? Where did the first trees, plants, animals, and humans come from? What happened to the dinosaurs? What was so miserable about medieval times? How were railroads and electricity invented? What are the perils of global warming?
You might have many big questions about our planet, life, and people. Embark on an entertaining journey across millennia and continents with this captivating book by Christopher Lloyd, author of the bestselling What on Earth Happened.
Available at: Amazon and bookstores